Categories
Bridging Finance For Property Downsizing
21-September-2016
21-September-2016 17:42
in Bridging
by Jennifer Stevenson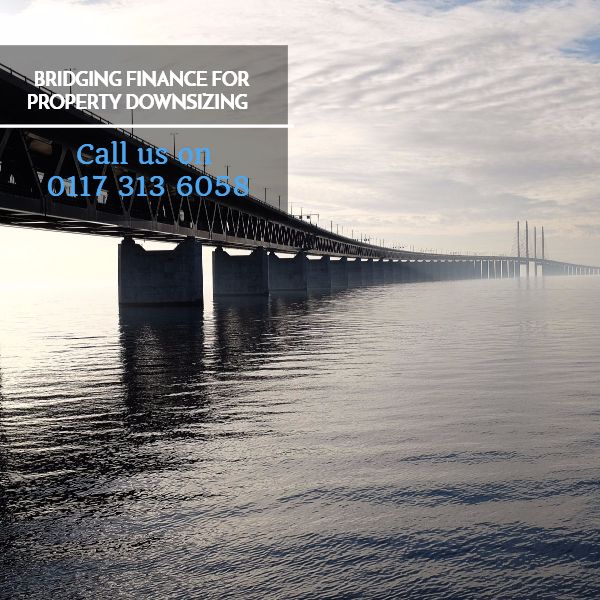 Looking for bridging finance for property downsizing
As we live longer the question of suitable housing will become increasingly important.
Currently a significant proportion of UK homeowners aged aged 65 or older are living in large properties with 3 or more bedrooms many of them alone.
While everyone wants to keep their independence as long as possible often mobility issues and ailing health often makes downsizing to a smaller more practical sized property a necessity.
However the reality of downsizing is that if often comes down to finance, the ability to move quickly and the appetite of those involved (often children) to make things happen.

Downsizing is important for the UK housing cycle freeing up homes for families which in turn has a cascade effect providing opportunities for first time buyers.
However there are challenges often for those looking to downsize:
If a suitable property comes up having readily available finance to secure the property is often critical. Competition for the same property is commonplace. Retirement properties are in demand. Being able to act quickly is often essential for success.
If children are acting for parents through a power of attorney again this can be a potential roadblock for being able to complete a property transaction quickly.
If the property in question is being sold through an auction typically a 10% deposit will be required by the auction house on the day and you have 28 days to provide the balance. This timescale can be a problem if short term finance is not in place.
The good news is that bridging finance can provide a solution in all these scenerios.
Bridging loans can be arranged quickly – anything from 7 days depending on the lender you use and their process.
Lenders will typically lend up to 75% loan to value on your existing property however this can be more depending on what other assets you have in the background.
What is possible really depends on your situation - speaking to an independent finance broker who can source lenders across the UK market to get you the right deal is advisable. There are different types of structure for arranging finance depending on your needs. While short term finance is more expensive to secure than a mainstream mortgage it provides a very important means to an end.
Bridging finance for downsizing to buy a new property can provide welcome peace of mind – a good finance broker working in conjunction with a specialist lender using their combined expertise can navigate around the challenges highlighted above.
Call us today to discuss your project on 0117 959 5094 or complete our callback request form