Categories
5 top tips for sourcing finance for your property development project
18-May-2017
18-May-2017 13:11
in Development
by Jennifer Stevenson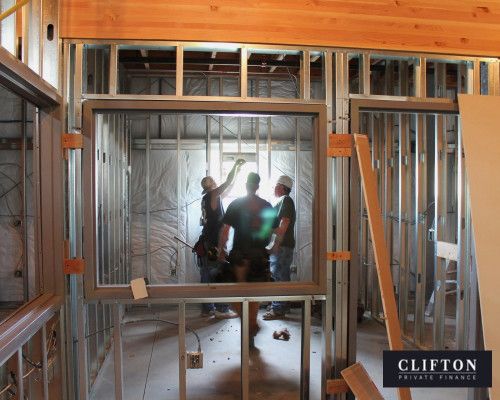 Getting the right finance in place at the right time is one of the biggest challenges for property developers. There are all sorts of potential roadblocks you can run into, which can completely derail your application for finance or at best cause serious delays with a knock-on effect for your schedule and profits.
Knowing what the common pitfalls are and how to avoid them can save you time, money and stress. So, whether you are just starting out, or have experienced difficulty raising capital for previous projects, these 5 top tips for getting finance for your property refurbishment project should help.
1. Do your due diligence
When you approach a lender, they are going to want to know that you have foreseen any potential issues which could stop or slow down your refurbishment project. For example, most lenders will want to know that planning is already in place before they will agree to a loan.
Having all your due diligence correctly taken care of demonstrates that you are a safe bet and won't spring any surprises on the lender later. This means they will be much more likely to agree a loan then and there, avoiding delays or the possibility of a flat rejection.
2. Know your figures
Not surprisingly, banks and other lenders tend to be pretty hot on their figures. If you want to convince them that you know what you are doing, you need to show that you have all your figures worked out and that those figures are realistic.
Key things you will need to know are exactly how much the project will cost, including buying the site, all materials, labour and fees. This means having detailed cost breakdowns, ideally performed by a qualified quantity surveyor.
You also want to have a realistic estimate of your final sale price for the finished project, normally referred to as the gross development value (GDV). This value needs to reflect the price similar properties in the area have sold for recently to prove that it is realistically achievable.
3. Have a 25% deposit
A fairly straightforward concept – most lenders will want you to have at least 25% of the project costs as a deposit before they will consider lending. Some might be willing to lend if you have a 20%, but this is uncommon, especially if you are an inexperienced developer.
Generally, the larger percentage of the project's budget you can provide as a deposit, the easier it will be to borrow the rest (and the more attractive your interest rate will be).
4. Work with an experienced main contractor
If you are struggling to secure finance because of a lack of experience on your part, consider finding an experienced builder to take on the project with you as a joint venture. This means you both hold a stake in the project and split the profits, rather than the builder working as your employee.
Although this means sacrificing some of your profits, it can be a great way to raise money and get development experience, making borrowing easier in future. If you are looking for 100% development finance, this is likely to be your only option unless you are an experienced developer.
5. Offer extra security
Certain types of commonly used development finance, such as bridging loans, allow you to secure your borrowing against more than one property. If you are struggling to raise enough on your development project, it is worth considering what other assets you can leverage.
Many lenders will consider allowing you to use your home or any buy-to-let or commercial property you own as additional security for development finance. This can allow you to borrow more and/or get a more attractive rate of interest.
Find the best rates on finance for your property refurbishment project
Clifton Private Finance has extensive links with lenders specialising in development finance for all kinds of property projects. This means we can quickly connect you with the lenders most likely to say yes to your borrowing requirements and we can always find you the best rates currently available.
Looking for finance for your property refurbishment project? Call Clifton Private Finance today on 0117 959 5094 or use our simple contact form to get in touch.