Categories
Flexible 24-month Alternative Bridging Loans Over £500K
16-September-2020
16-September-2020 19:38
in Bridging
by Jennifer Stevenson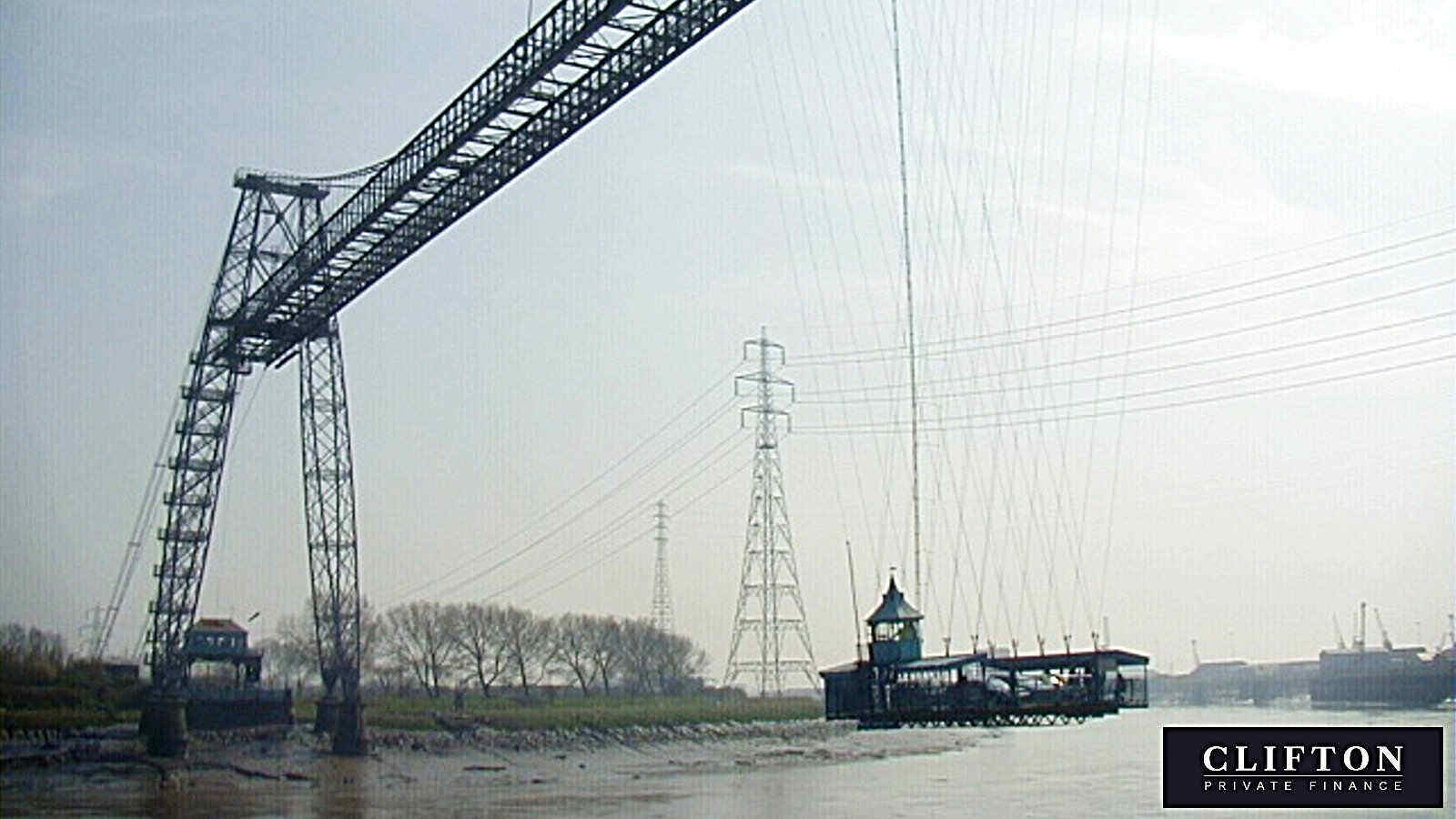 The terms of standard bridging loans terms don't suit everyone. So the short-term lending market has responded by offering a type of lending that meets the requirements of the Financial Conduct Authority, but which offers greater flexibility to borrowers who need it – and can afford it.
(This isn't your conventional bridging loan. So we're illustrating it with a picture of an unconvertional bridge: the Newport Transporter Bridge in Wales, close to our offices in both Clifton, and Cardiff. It's one of only 20 built in the world, one of the last six still operational. So - innovative, and suits the purpose.)
More flexible, lower-cost short term borrowing
There are plenty of borrowers who are looking for short-term borrowing for a purchase that needs extensive work, or to cover the sale of a home that may take a while to find the right buyer. For them, the 12-month maximum term on standard residential bridging loans is a worryingly tight timescale.
There are also borrowers who need to be able to use the maximum amount that their property value and financial circumstances can secure for them.
They often find that the requirement that standard "regulated" bridging lending (secured against the borrower's own home, or a property that a family member lives in) must have its interest cost subtracted from the total funds available to them, is an irksome restriction that may mean they're unable to funds the renovations, or the purchase, that they want.
Bridge finance secured against a borrower's family home is regulated in this way to protect borrowers from losing their home if they're unable to repay the loan, plus the cost of borrowing, at the end of the term. (The same restrictions don't apply to lending secured against a commercial or rental property.)

It's an important security for many borrowers. But not everyone needs that security.
Higher income-earners are often well able to afford to repay the cost of bridging loan interest monthly, and would be very willing to do so if it gives them access to a larger capital sum to use.
They're also able to absorb the greater cost of bridge lending extending over a longer period – even up to two years.
"Hybrid" short-term finance to buy unmortgageable London home
Advantages of the hybrid bridging loan
For these residential borrowers, a new type of "hybrid" bridging lending is being more widely offered, on very competitive terms, by some niche private banks.
It offers the same regulatory security as standard regulated bridging lending, but without the restrictive 12-month lending term, and at much lower interest rate.
Lending extended up to 24 months gives a welcome breathing space to clients who will be using the funds for extensive renovations. (Even the best-planned building projects can suffer unexpected delays.)
It also suits borrowers in these COVID times, who might be concerned about being able to get their home ready to sell, marketed, a buyer found and a sale completed within a year.
This new flexible bridging finance is:
Available to borrowers with income over £100K, who are wanting to borrow more than £500K.
They have the option to pay the interest on the lending monthly, rather than paying it in a lump sum "rolled up" at the end of the term.
For clients whose monthly earnings can support servicing their loan monthly, the borrowing works out much cheaper because interest isn't compounded.
It also allows them to access the total amount of their agreed borrowing sum, for their purchase or renovation (rather than having the cost of borrowing subtracted from the funds available to them).
What's more, clients can borrow up to a generous 80% LTV.
And one lender will consider proposals with a light-commercial element, such as a client buying a home with enough land to build an office / dental surgery / veterinary surgery, or converting a commercial property to residential.

Use our experience at Clifton Private Finance
We have particularly good contacts with the specialist lenders who offer this type of specialised finance. It doesn't suit every type of client, and they know we won't waste their time by presenting cases that won't match their lending criteria.
They also know that we stay with our clients throughout the application process, to sort out any last-minute complications that may arise. We don't refer-and-run.
As a result they consider the applications we send to them quickly, and will often come back with loan approval within a day. And we will present any special circumstances to them for consiration on a case-by-case basis.
Call us to find out what we can arrange for you:
More about our bridging loan service
And if you've found this blog useful, do pass it on: