Categories
How to get low cost bridging finance for a London property
03-October-2019
03-October-2019 11:41
in Bridging
by Jennifer Stevenson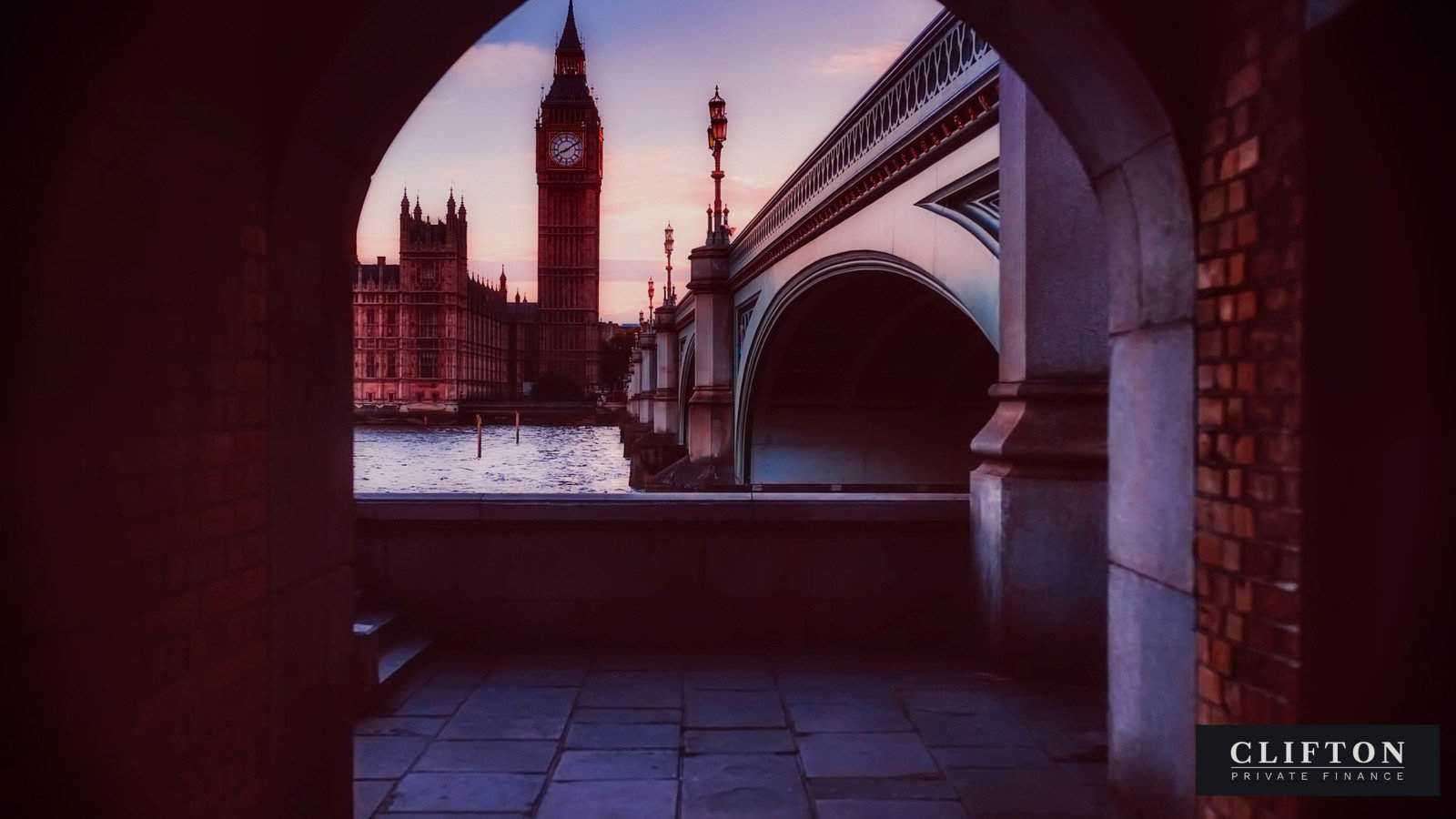 London property is the most highly stressed market in the UK: highly geared buyers driving prices up during buoyant markets, limited supply creating pressures to prop up wavering buyers' chains during hesitant markets.
Bridge finance is a quickly-accessible, flexible form short-term property finance that allows London property purchasers to act quickly on available opportunities, and take their time to sell to recoup the full value of a property.
How bridging finance can help your London property purchase
I want to buy before I've sold
Fortune favours the brave in property investment. Acting quickly can secure a property before it comes onto the open market, or beat other would-be purchasers to exchange. Or it can save tens of thousands on the price-discounting that can result from a hurried sale to achieve a desired purchase.
And it can rescue a sale or purchase that threatens to come unstuck due to unforeseen circumstances.
I need to extend the term of a leasehold property
Leasehold properties are a particular feature of the London market, and would-be purchasers learn to their cost that lenders usually won't offer mortgages on leasehold properties with less than 50 years on the lease. And some are reluctant to lend on leases of less than 70 years.
Entrepreneurial buyers can take advantage of the discount on purchasing a property on a "short" lease by arranging bridging finance for the purchase price plus the cost of a lease extension, to be repaid by a long-term mortgage when the new lease is agreed.

The property I want to buy is unmortgageable
Every would-be developer is willing to tackle minor renovations and redecoration. But "the worst house in the best street" may be an unmortageable proposition if it has structural issues, or doesn't have a functioning kitchen and bathroom.
What's more, many of those bargain-price properties are sold at auction, in which case only cash buyers will be able to put down the payment balance within the required 28 days.
Bridging finance can allow you to purchase a property which is unmortgageable, or a property for which a property can't have mortgage finance arranged in time, and undertake the necessary building works before refinancing onto a residential or buy-to-let mortgage – or selling.
I want to flip a property
A short-term buy-to-sell investment isn't eligible for conventional long-term mortgage finance, and Early Repayment Charges will prevent you from profitably exiting from your finance early.
A bridging loan is the most appropriate short-term finance for you: available over 12 months on regulated loans secured against a personal home, or up to 18 months or longer for unregulated loans.
Property owners may be downsizing for a variety of reasons – to recoup capital to create investment income, release equity to help other family members make property purchases, or to free themselves of the responsibility of the big family home and move closer to children and grandchildren.
Whatever the motivation, the prospective capital release does make it possible for these property transactions to bypass the usual key stresses:
Will you be able to sell your property in time to buy the property you've "set your heart on"?
Can finance be arranged in time to beat other would-be purchasers?
Does the long-owned family home need emptying, redecorating and some remodelling to make its full market price?
Could a long chain of buyers-and-sellers necessitate a double-move in and out of rented accommodation?
Will necessary renovations on your new home mean living in a building while works are underway?
With bridge finance, downsizers can act quickly to buy the property that they want – with the right facilities, in the right location, or close to family.
London bridging loan service
Clifton Private Finance can arrange bridge finance for London clients in as little as 5-7 days (sometimes even quicker), for terms of 3-36 months, for loan amounts ranging from £50,000 to £25,000,000.
You will usually need a deposit of 20% on your purchase or your project. However, depending on the value and type of other assets you can offer as security (including pension funds, investment portfolios, fine art, or classic cars), we can work with you to find a lender prepared to offer finance with a lower cash deposit (and occasionally no deposit).
We're experienced in securing bridging finance for London clients on primary residence properties or on investment properties (including buy to let, HMOs, and conversions of commercial property to residential).

Who does Clifton Private Finance work with on bridging loans?
We arrange bridging finance for residential property purchases in London through specialist lenders as well as high street banks, including Lloyds, Barclays, HSBC, and NatWest.
We also have connections across an extensive network of private banks and wealth managers with whom we arrange business and commercial investment mortgages.
Contact us
Clifton Private Finance can give you a same-day in-principle decision on a bridge finance facility to secure the residential property you want - whether you're going to be living in the property yoyrself or you're buying for investment purposes. Please call our finance team to talk to one of our consultants about a short-term development loan: