Categories
How To Get A Bridging Loan To Purchase A New House
18-October-2019
18-October-2019 18:48
in Bridging
by Jennifer Stevenson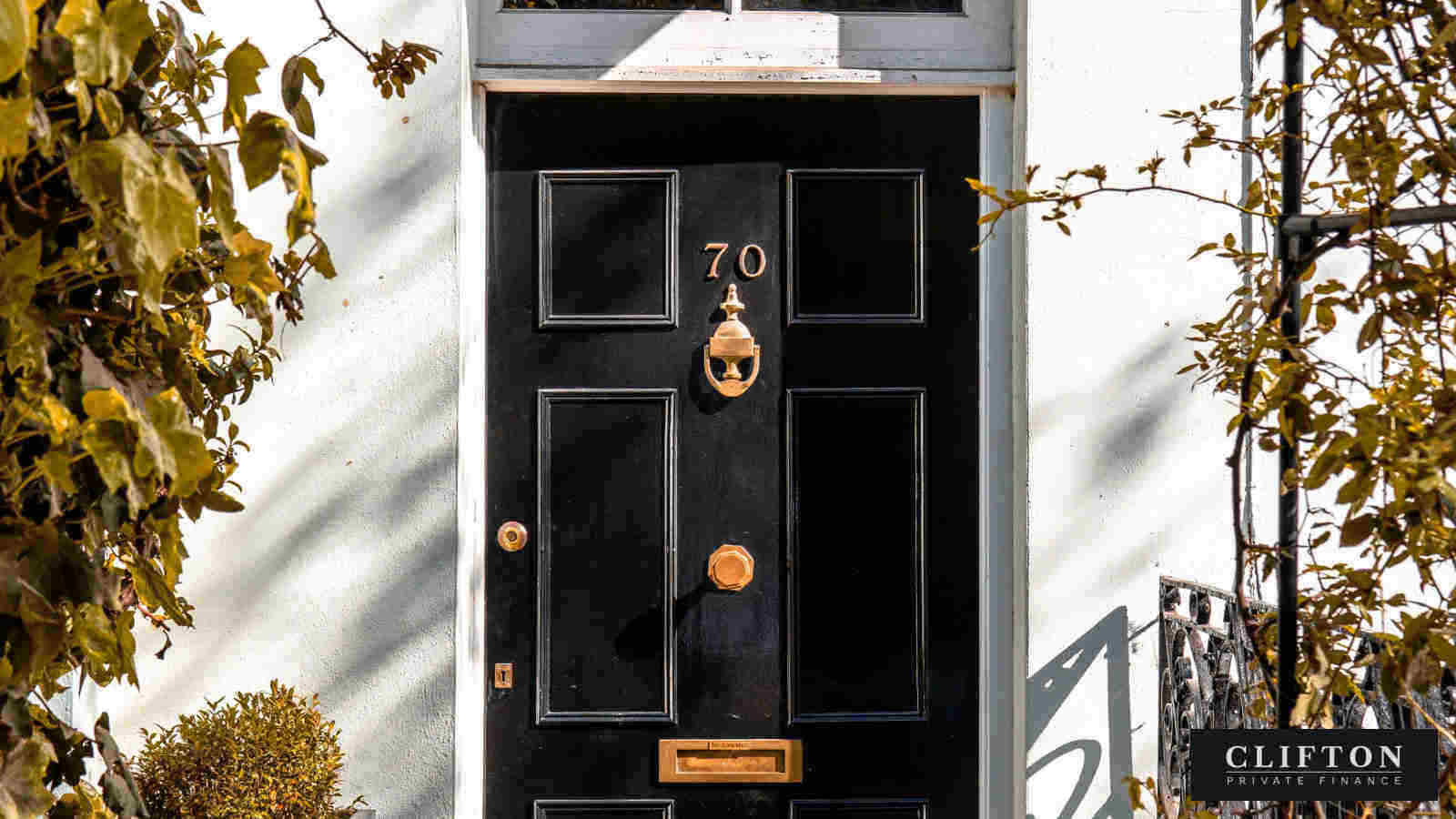 How can a bridging loan help me?
A bridge loan is a type of short term finance that can be used to temporarily "bridge" the gap between the sale and purchase of properties. When time is tight, and a vendor is pressing for exchange, a bridging loan provides a solution more quickly than a property can be sold to raise capital, or a mortgage can be arranged.
Bridging loans are secured against property, but that can be commercial and residential property, building plots or even land without planning permission.
How bridge finance works
This is short-term finance. Typically, loans are arranged for a term of between one and 12 months (though longer terms are possible). Most lenders have a minimum loan term of just one month: even if you arrange it for a maximim term of 12 months, if you are able to repay within six weeks you will only pay for the six weeks.
In fact, you will only pay for the number of days the loan runs for: not complete weeks, or months. A few lenders have a minimum loan terms of three months, so an experienced brokers will make sure to use a lender whose terms suit the possible parameters of your situation.

How much can I borrow?
The celing for the majority of bridging lenders is 75% loan to value (LTV). In some cases, 80% LTV may be achievable; if you're able to provide other assets as additional security then you could obtain a bridge with an even higher LTV.
How will I repay a bridging loan?
You need a clear exit strategy defined at the outset before a lender will approve a loan. The agreed exit might be selling a home you already own, or securing long-term finance (a mortgage) on a property that wasn't previously in a mortgageable condition.
The majority of bridging loans come with the option to "roll-up" interest to be paid at the end of the term of finance. This frees you from the addtional burden of monthly interest payments, and allows you use all your acccessible funds on the building project.

Rolled-up interest does increase the overall cost of the borrowing, because you're paying interest on the accumulating interest. But it's compulsory for "regulated" bridging loans secured against a family home . (To protect your commitment to paying your monthly mortgage payments.) On "unregulated" loans - secured against the value of commercial or investment properties, you can either choose to service the loan monthly, or to roll-up the interest.
How quickly can bridging finance be set up?
Fast bridging loans can be arranged in a matter of days for unregulated loans. For regulated finance on residential property the process will typically take two weeks to four weeks.
Bridging Loan Calculator
If you want to find out how much you could borrow with a bridging loan, use our quick online Bridging Loan Calculator:

What can I use a bridging loan for?
The main attractions of bridge finance are its speed, convenience and flexibility. This finance can work for you in a variety of scenarios:
Buying property abroad…
Time-pressure is common when buying property overseas: clients either want to exhange before they leave the country where they're purchasing, or the sale needs to be completed before the sale of a UK property can go through.
Downsizing or upsizing…
Over the course of a lifetime our property needs change - and more experienced purchasers are aware that "the perfect place" doesn't come along every day. When it does come onto the market determined buyers need to act quickly. The cost of bridge finance can be compared with the costs that are frequently invested into trying to make another property that becomes availabel later match up to the amenities of the missed opportunity.
It's also common for older buyers to be less willing to live amongst building works while renovations are underway.
For all these reasons, bridging finance can expedite the purchasing process. It can be secured much more quickly than it takes to set up a longer-term mortgage.

Needing to move closer to family...
Fewer families stay living in the same area throughout their lives. So there frequently comes a time when either parents want to move closer to children to share in the care of grandchildren, or children want their elderly parents closer by in order to care for them.
Family illness can add to the time pressure to relocate, and in these situations the ability to move quickly becomes an overriding concern. Arranging mortgages, and giving a property sufficient time on the market to achieve a good price, necessarily take time. But bridge finance can allow the human priorities to move at a faster pace than the financial processes.
Seller threatening to accept another buyer...
In rising markets, or when supply is strictly limited, sellers may have the upper hand. There can be stiff competition amongst "qualified" buyers, or this might be the last property available in a new development.
When you're under pressure to act quickly, the availability of bridge finance can put the purchaser back in the driving seat - and give a vendor very necessary reassurance.
Good mortgage brokers quite commonly have discussions with vendors or estate agents to assure them that their clients have the finance in place that will enable them to act quickly.
Breaking a purchase chain...
Being stuck in a purchase chain can be extremely frustrating for all the property-owners involved (and their solicitors and estate agents!). You may have an eager buyer, and have found the place you want to move to, but the person buying your home finds that their purchaser's finance has fallen through, and the whole chain collapses.
Particularly in slowing property markets, purchasing chains can be extremely vulnerable, so estate agents put a premium on buyers whoare the end-point of a chain: they're cash buyers, or living in rented accommodation, or first-time buyers.
The ability to arrange bridge finance quickly puts you in the position of being a cash purchaser. It can make you a favoured purchaser, and gain you a price discount.

Finding bridging loans lenders
Regulations on short-term property finance providers require that home-owner borrowers must have professional advice before they take out any loans secured against the value of their home.
Lenders aren't able to give you independent advice comparing their offerings with other deals available in the market, so for regulated borrowing you must go through a mortgage broker (or mortgage advisor)- who can look at the range of loans available across the market and advise on what will be most suitable for your specific situation.
Your mortage advisor will help you to establish a realistically achievable exit for yyour loan, which a prospective lender will find acceptable (your current house is on the market, at a realistic price, or you will be able to set up a mortgage which will repay the loan).
Property investors not securing against the value of a family home are free to approach lenders directly. But again, they won't get whole-of-market advice, and can spend valuable time trying to contact different specialist lenders (who don't advertise widely) and compare rates.
Considering the potential expense of bridging loans, most borrowers - home-buyers and investors - find it cost and time-effective to use a professional advisor.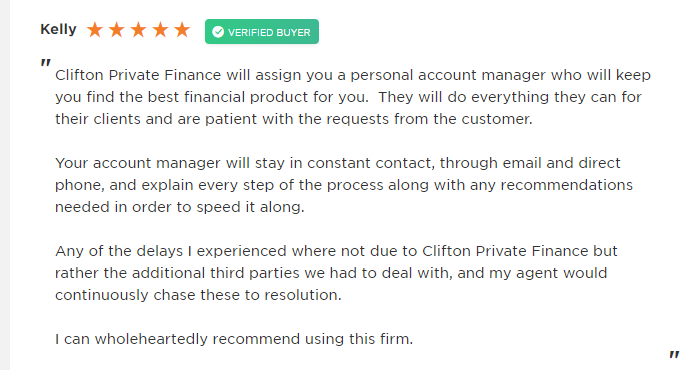 Contact Clifton Private Finance
We are independent mortgage advisors focused on arranging bespoke financial solutions to suit our clients' needs.
We have strong professional relationships with private banks, specialist lenders, family offices and wealth managers. We can utilise our network of lenders to identify the best deals for you and negotiate favourable terms to take the stress out of borrowing.
To find out more about getting a bridging loan that could your circumstances, call us to arrange a discussion with one of our specialised bridge finance brokers:
Residential
Buying Before Selling?
Rates from:
0.50% pm
Downsizing/Upsizing

Releasing Funds From Your Home

Short-Term Lease Finance

Auction Purchase

As at 8th June 2023
Development & Refurb
Fast Finance
Rates from:
0.50% pm
Light & Heavy Refurb

Finance For Unmortgageable Properties

Land Purchase with planning

As at 8th June 2023
Residential
Large Bridging Loans
Rates from:
0.50% pm
Up to 80% LTV

Minimum Loan £500k

Minimum net income £100k

As at 8th June 2023
Contact Us
Thank You for your interest - please complete the form below and a member of our team will be in contact.
---