Categories
Finance for Scottish developers renovating uninhabitable homes
12-July-2019
12-July-2019 11:23
in Bridging
by Jennifer Stevenson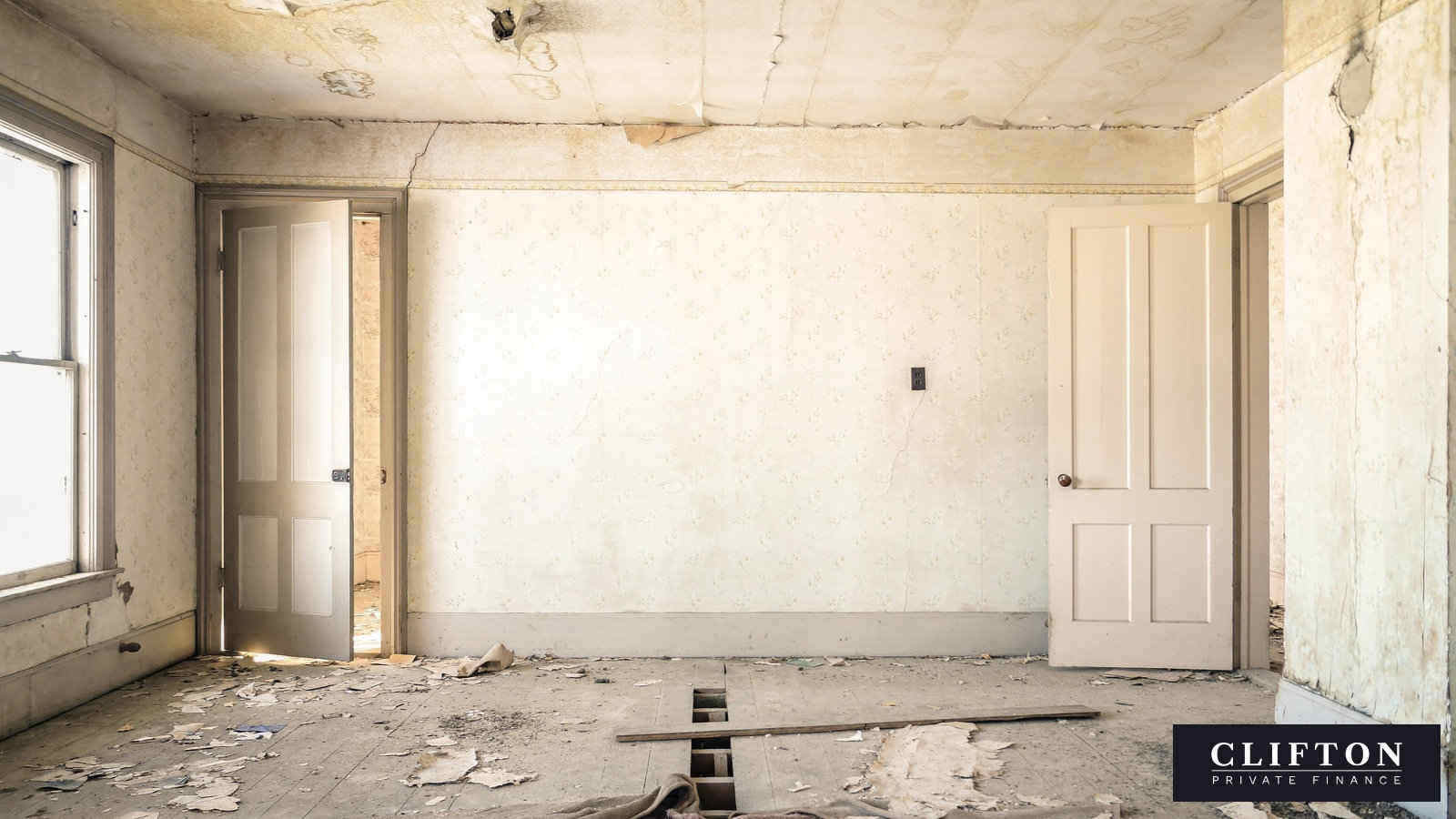 The scandal of dilapidated houses standing empty while families are homeless is a source of great frustration to developers keen to buy them up, fix them up, and sell them on.
A castle or a substantial country house in Scotland that's fallen into a sad state of disrepair might have a number of profitable futures as a boutique hotel, luxury retirement apartments or a wedding and conference venue.
But more modestly priced homes for families, and especially ex social housing, can struggle to find buyers at a sale price that allows for a reasonable return on major renovation costs.
Especially if there are purchase conditions that require that the finished property should remain as socially affordable housing.
Development opportunities in Scotland
In Scotland in particular, many developers are aware of the range of derelict property renovation opportunities across the country. In 2019 there are 39,000 long-term empty homes across the country.
Which is where buy-back schemes introduced by the Scottish government, and local authorities north of the border, are offering encouraging support and opportunities for developers.

Bridging finance is the solution for derelict property renovations
Long-term mortgage finance isn't available for short-term flip-and-sell projects
Derelict properties considered "uninhabitable" by lenders (in need of major structural repairs, and/or without a functioning bathroom or kitchen) are not eligible for mortgage finance
Properties bought at auction need bridge finance which can be set up within the 28-day payment deadline post hammer-fall
New finance offers
One new entrant to the property finance market in Scotland, Westgate Private Finance, is enthusiastic about the opportunities in the uninhabitable refurb market.
Westgate offers a "fix and flip" loan product targeted at properties with purchase prices between £110,000 and £160,000.
They will fund up to 100% of renovation costs in advance stages, with a maximum LTV of 80%.

A well-connected specialist finance broker such as Clifton Private Finance, has access to other independent lenders who take a similarly entrepreneurial view.
Westgate's CEO Adam Davies describes the Scottish government's Empty Homes scheme as an "amazing" initiative which he says is making the Scottish market "appealing".
Councils across Scotland have used the council tax surcharges on empty homes to help fund the scheme, which funds an advice scheme and a network of district council Empty Homes Officers.
Buy-back schemes
Scottish councils also run a variety of buy-back schemes to help to get this dormant property resource back into the market.
Falkirk Council is actively looking to buy former council properties, with up-to-date Home Buyers reports
Perth and Kinross Council is actively looking to buy back ex-local authority properties, cottages and ground-floor properties
South Ayrshire Council offers support with identifying empty properties for sale, and interest-free renovation loans from its Empty Homes Loan Fund
North Ayrshire Council offers similar support, interest-free loans and a buy-back scheme for properties in areas of high demand
Contact us to arrange purchase and renovation finance for derelict Scottish properties
As specialist property finance brokers we can arrange competitive short-term bridging loans from entrepreneurial private lenders and banks, to help you purchase and renovate empty, unmortgageable properties. Call us to talk about your plans and the kind of borrowing you need:
And if you've found this blog useful, do share it: