Categories
How to get bridging finance for buying a house abroad
11-April-2017
11-April-2017 10:13
in International
by Jennifer Stevenson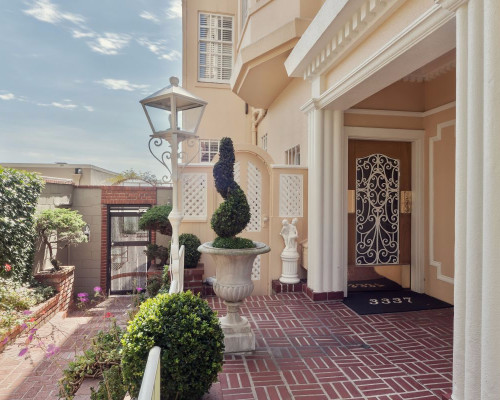 Bridging Loan Calculator When looking to buy property abroad, you have two main options: you can either borrow against property in the UK to raise the money, or take out a local mortgage in the country where you are buying, secured against the property you are purchasing.
Both approaches have their advantages and disadvantages and which will be the best choice for you will depend on your circumstances and borrowing needs.
Local mortgages
Rules and lending criteria for getting a mortgage abroad can be quite different from those in the UK and can be confusing for many British ex-pats looking to buy abroad. Some Eurozone countries in particular have lower interest rates than in the UK, which can make this an attractive option.
However, if you do decide to get a mortgage in the country where you are buying property, be sure to do plenty of research. That way you can minimise the chances of any hidden surprises that could leave you with unexpected costs or conditions.
Please also bear in mind that overseas mortgage brokers will not be covered by the Financial Conduct Authority (FCA) as a UK mortgage company will be, meaning you may struggle to get compensation if you are given bad advice which ends up costing you money.
Using UK property as security to buy property abroad
Many UK property owners who are looking to move abroad or to purchase a holiday home in another country do so with a bridging loan secured against their UK property.
A bridging loan is a type of short term finance which can allow you to move forward with buying a property while you make other arrangements to fund the purchase long term.
They can often be arranged within a matter of days with loan terms of up to 18 months being common.
Typically how this works is that a UK property owners will identify a foreign property they wish to buy, then apply for a bridging loan secured against their UK property for the purchase price of the foreign property.
They will then buy the new property and either sell their UK property to repay the bridge, leaving them mortgage free, or apply for a local mortgage in their new country to repay the bridging loan.
Understanding currency exchange rates
When purchasing property abroad you may want to use a foreign exchange or Forex company to transfer the funds into the currency of the country where you are buying.
Forex companies can often offer better exchange rates and/or lower fees than using your own bank.
You can also usually book your currency transfer well in advance, which can help protect you from currency fluctuations.
Case Study: Using a bridging loan to buy a property in Spain
We were contacted by an independent financial adviser (IFA) from Spain acting for a UK-based client. The client had put down a deposit on a Spanish property and needed to raise the funds to complete the purchase.
Due to the complex nature of purchasing property in Spain, the client had been required to put down a significant deposit to secure the property. They were at risk of losing this deposit if they could not quickly raise the £330,000 they needed to complete the purchase of their new property.
The client had a property in London worth £635,000 which they ultimately intended to sell so they could move to Spain and live mortgage-free.
Unfortunately, they could not realistically sell the London property fast enough to raise the money in time to complete on the Spanish property.
We recommended securing a regulated bridging loan on the client's London property to raise the necessary funds. This would allow them to complete the Spanish property purchase and give them time to sell their London property to repay the bridging loan.
Being based in Spain, the client's IFA was unable to arrange a bridging loan themselves on a UK property, so we did this on their and client's behalf. We quickly arranged a bridging loan for the full £330,000 the client needed at an attractive rate of interest with an 18 month loan term.
This allowed the client to complete the purchase of their new Spanish property and gave them time to sell their London property to repay the bridge while keeping their interest payments to a minimum.

To find out more about getting property finance for buying a house abroad, call Clifton Private Finance today on 0117 959 5094 or use our simple contact form to get in touch