Categories
How To Get Commercial Bridging Finance
30-September-2019
30-September-2019 18:46
in Commercial
by Jennifer Stevenson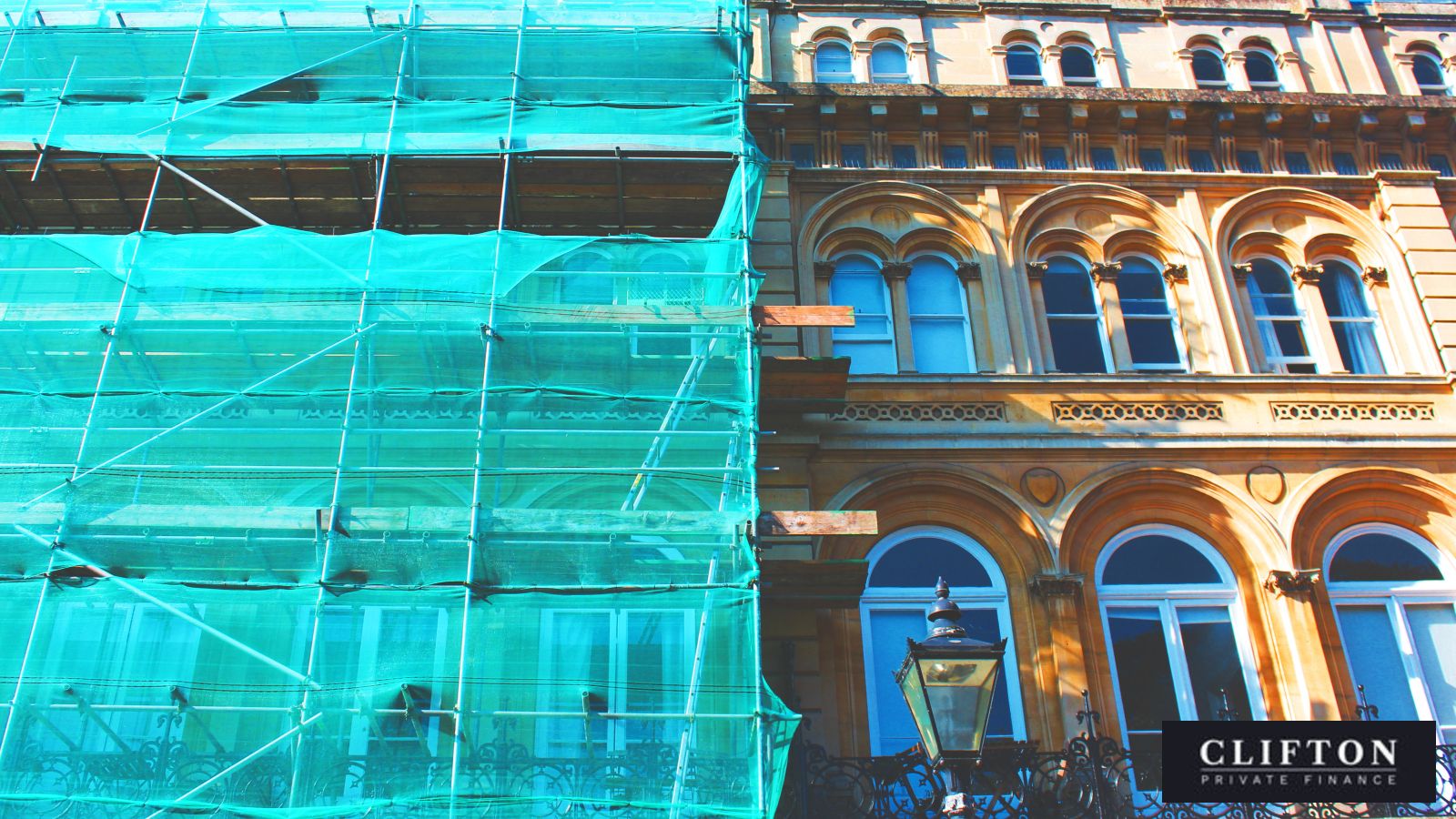 You're a successful small-business owner running a busy hairdressing salon. The lease on your premises is coming to an end, and you could be looking at a considerable rent rise, but an ideal location has come up for sale a few doors down. Still on the high street, with high visibility for clientele and parking available at the back.
You need to move fast to secure it. You have the 25% deposit and you've negotiated a reasonable price, but the vendor wants to complete within 28 days of accepting an offer. The premises are empty and other buyers are circling.
The solution could be a commercial bridging loan which can be put in place quickly to secure the purchase within the time constraints.
It would be paid off as soon as a commercial mortgage is arranged. But the interest rates look alarming to an entrepreneur who has always been closely focused on cash flow.
Bridging finance as a means to an end
"Yes, a bridging loan is more expensive than long-term finance," says James Caldwell, director of Clifton Private Finance. "But when time is of the essence it's a very effective means of achieving your business goals.
"Bridging is intended to be used for the short-term, which is why the rates are quoted monthly rather than annually. If it means you win the deal and stay ahead of your competition the clients who are looking for this kind of finance feel that the costs are worth it."
Managing bridging costs
To help with cash flow, many of the set-up costs for bridging finance can be rolled into the total loan, to be paid for at the end by the exit vehicle finance.
"Very few business owners look back and regret the costs of these kinds of entrepreneurial business decisions," says Caldwell.
Why bridging finance can work for you
A variety of loans and mortgages are available to fund commercial properties, or property deals arranged by companies rather than individuals.
Bridging finance for commercial purposes offers a speed and flexibility that's particularly useful for entrepreneurs:
A fast and flexible form of property development finance.
Short-term, with a clearly defined exit strategy, keeps your project on track.
Unregulated = not limited to 12 months: may be available for 18 months or longer
Non-traditional lenders can be more flexible and responsive in considering your application.
Lenders are focused on asset value and equity rather than earnings and credit rating.
Interest payments can be rolled into the total loan amount, and payments deferred, to improve cash flow and reduce upfront costs.
How you can use a commercial bridging loan
Bridging finance has the flexibility to accommodate the range of commercial circumstances that business owners commonly present, including complex joint ownership, or ownership by a special purpose vehicle (SPV).
Agricultural businesses, in particular, can find it invaluable, for example if an adjoining parcel of land is coming up for sale which has value for neighbouring competitor landowners.
The speed of responsiveness of private lenders can make it particularly useful when a commercial entity is under financial pressure.
A development project may need short-term finance to buy materials to meet its next staged-funding goals. A business owner may need to buy time to execute an orderly sale of assets.
Development of commercial property
Breathing space from financial difficulties
Buying property at auction
Raising working capital
Refinancing
Paying off lenders until assets have sold

The flexibility of commercial bridging loans:
Available as 1st or 2nd charge mortgages
Can be completed in a timely manner
Terms between 1 - 18 months, and can be open-ended
Minimum loans of £100,000
No early repayment charges
What is commercial bridging finance going to cost?
There will be a fee for arrangement, and administration fees, similar to other loans.
The lender's fee will typically be up to 2% of the amount borrowed. Administration fees vary according to lenders, who may be willing to add them to the total loan.
Exit fees are dependent on the lender: your broker will be able to give you a detailed breakdown.
There will be valuation and legal fees. The valuation is required when setting up any bridging loan, and will be arranged by the lender. This cost can't be added onto the loan facility because it is usually done prior to the application being completed by an independent professional firm.
The interest rate charged will depend on your loan-to-value (LTV), the type of property and location.
When packaging your application a broker will be looking for the most favourable rates, terms and conditions available for your circumstances.
Key issues
Establishing a clearly agreed exit is essential both to a lender and for your financial safety.
Benefits
With sufficient equity in your assets, a strong means of repayment, and a good business track record your chances of securing a commercial bridging loan are strong if a broker takes your application to the right lender.
Non-traditional lenders are more flexible about many of the elements of your situation, including a "colourful" financial background.
For advice on your financial situation, contact us about your requirements.