Categories
Can I get mortgage finance for an HMO property?
09-June-2017
09-June-2017 16:04
in Mortgage
by James Caldwell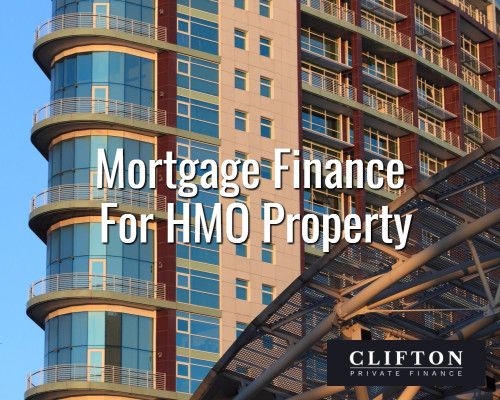 HMO properties can be attractive investment opportunities for landlords as they often provide higher returns than properties rented to single families. However, it can be more difficult to get mortgage finance for an HMO for a number of reasons.
Fortunately, there are a number of lenders who are willing to lend on HMOs, but exactly which lenders will likely be open to you will depend on various factors. In this article, we explain everything you need to know about getting mortgage finance for an HMO property to help make the process as straightforward and painless as possible.
What is classed as an HMO?
A house in multiple occupation (HMO) is any property rented out to three or more people who are not part of a single "household" (e.g. a family) where there are shared facilities, such as bathrooms and kitchens.
However, in common usage what many people mean by a HMO is what is actually defined as a Large HMO. A Large HMO is a rental property when there are five or more tenants, the property is at least three stories high and the tenants share toilet, bathroom or kitchen facilities.
Landlords need a HMO licence to operate a large HMO, which will be valid for five years. For this reason they are sometimes referred to as Licenced HMOs. You do not need a licence for a standard HMO with four or fewer occupants.
Which lenders offer mortgage finance for HMOs?
Not all buy to let mortgage lenders will lend on HMOs and those that do will have their own criteria for which types of HMO they are willing to lend on.
Most HMO lenders will offer mortgages on properties with up to five bedrooms, but for properties with six or more bedrooms you may need to use a specialist lender and will likely need to borrow on commercial terms, rather than standard buy to let terms.
Some of the specialist and private lenders who offer HMO finance are "intermediary-only", meaning they can only be accessed by applying through a mortgage finance broker. This means to have access to the full range of HMO mortgage lenders it is sensible to work with an independent mortgage broker with whole-of-market access.
Who can get HMO mortgage finance?
Many lenders prefer to only give HMO mortgage finance to experienced landlords, but lack of experience need not always be a barrier. Other factors lenders will consider include:
The value of the property
How much you need to borrow
Expected rental income
The number of rooms to be let
Location
Whether you will manage the property yourself or use a letting agent
Your credit rating
Whether you are borrowing personally or through a limited company
Different lenders have their own individual criteria and an experienced mortgage broker can help you work out which lenders are most likely to offer finance depending on your exact circumstances. This can significantly speed up the application process and increase the odds of a successful application.
Interest rates for HMO property finance
Because you are letting to unrelated tenants, HMOs tend to be seen as higher risk that a standard buy to let by many lenders. This is because some lenders think there is a greater chance of one or more of your tenants not paying their rent, having a knock-on effect for your ability to pay the mortgage.
This means interest rates for HMO mortgages tend to be higher than for standard buy to lets, although the exact rate you pay will depend on the lender. It is therefore important that you get the best deal you possibly can to ensure that you can achieve a good long term return on investment.
Find mortgage finance for an HMO property
Finding the right buy to let mortgage finance for an HMO property is essential to ensure you see the best possible return on your investment. It can be difficult, however, to identify which lenders will be willing to lend based on the type of property in question and your personal circumstances. It is also not always immediately obvious which will offer the best deal as there are so many factors to consider.
Clifton Private Finance has a team of experienced buy to let finance brokers with established links to all the leading finance lenders for HMOs. We can therefore quickly find you the best deals available to match your circumstances, saving you time and stress and ensuring you get the right mortgage for your needs.
Need mortgage finance for an HMO property? Call us today on 0117 959 5094 or use our simple contact form to get in touch.