Categories
How to use bridging finance to purchase a property when a mortgage lender turns you down
06-October-2017
06-October-2017 15:29
in Bridging
by Jennifer Stevenson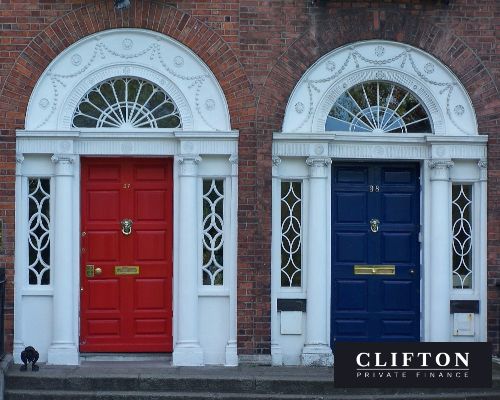 Getting the right finance at the right time could be the difference between securing your desired property and missing an opportunity.
Property developers looking to buy a property may approach a traditional lender to secure the finance they need.
A common complaint about traditional lenders is how long they take to process an application; some applicants have to wait up to several months before receiving the funding they need, which may result in costly delays and losing out on attractive opportunities.
However, the lengthy application process from traditional lenders is not the only issue that property developers face. Typically, high street lenders will not provide the finance for an unmortgageable property.
What is an unmortgageable property?
Prior to approving a mortgage, lenders will survey a property to ensure that it is fit to use as security for the proposed finance. If lenders are not satisfied that the property is suitable to secure the finance against, they will deem the property unmortgageable.
Traditional lenders will generally consider a property unmortgageable if:
It is derelict
It has no working kitchen and bathroom
It has serious structural issues
It is deemed not habitable for any other reason
It is of unusual or non-standard construction (e.g. some pre-fab or timber-framed homes)
The property is worth less than £50,000
The property is on a short lease (i.e. there is less than 80 years left on the lease)
Why buy an unmortgageable property?
There are many reasons why buying an unmortgageable property may be an alluring prospect, the purchase price is usually much lower than other properties, the possibility to completely change the property may be an attractive idea and they have the potential to increase greatly in value if developed correctly. For these reasons an unmortgageable property may be a good option for a property developer's next project.
Due to the reluctance of traditional lenders to provide finance for the purchase of unmortgageable properties, many believe that they cannot buy an unmortgageable property without using a significant amount of their own capital.
The good news is that it is possible to access the finance required to complete a purchase of an unmortgageable property through bridging loans.
Bridging loans
A bridging loan is a type of fast finance that is specifically designed for shorter term usage.
Bridging loans can provide a temporary cash flow solution or 'bridge' before additional permanent finance becomes available.
Bridging loans are becoming an increasingly popular method to access the finance required to purchase an unmortgageable property as they can provide:
Finance from £50,000 to £25m
FCA regulated and unregulated loans
Terms of finance from 1 to 24 months
Substantial funding within 7 working days, depending on the circumstances

Additional features of a bridging loan
Not only can bridging loans provide a significant amount of finance in a short space of time, but they usually come with extra features that lend themselves perfectly to the purchase of unmortgageable properties.
'Roll-up' interest: Bridging loan lenders often allow developers the freedom to 'roll-up' interest to pay at the end of the term of finance.
This may be attractive to those looking to buy unomortageable properties, as they can avoid the hassle of making monthly interest payments and direct their entire budget on working on the property itself.
Existing portfolio: A bridging loan is a type of finance that is secured against one of the developer's assets. This means that lenders are not only prepared to secure the loan against an unmortgageable property, but will also consider the developer's property portfolio as security.
Exit plan: Unlike traditional lenders, who focus on the applicant's monthly income when considering their application, bringing loan lenders prefer to judge the merits of an application on the proposed exit plan. An exit plan is the method that the developer intends to use to repay the loan within the agreed term of finance.
An example of an exit plan for an unmortgageable property is where the developer restores the property to a standard where they can secure a type of permanent finance, such as a mortgage.
It is important to have an exit plan in place prior to applying for a bridging loan to avoid any unnecessary delays.
Bridging loans for refurbishment
The most efficient way to bring an unmortgageable property up to a standard where a traditional lender is prepared to finance it is to identify what improvements are required and prioritise them over any other work that the property needs.
The type of bridging loan that is required will depend heavily on the kind of refurbishment that a property needs.
To minimise the time it takes to restore the property and to reduce the overall cost of the project, it is important to get the right bridging loan. It is advisable to contact a professional broker, as they will be able to find the perfect financial solution and explain how to use a bridging loan to buy an unmortgageable property .
Light refurbishment bridging loan
Where an unmortgageable property only requires minimal changes before mainstream lenders are prepared to provide funding, a light refurbishment bridging loan may be suitable. These loans are tailored to smaller projects and are suited to refurbishments where:
No planning permission is required
The building regulations do not apply
There isn't a change to the nature of the premises
It is a non-structural refurbishment
The cost of the project is below 15% of the value of the property
Heavy refurbishment bridging loan
Generally, due to the nature of unmortgageable properties, heavy refurbishment bridging loans are usually required to restore properties to the point where a mainstream lender is prepared to provide more permanent finance. These loans are more appropriate for larger projects where:
The cost of the project is above 15% of the value of the property
Planning permission is required
The building regulations apply
How to get a bridging loan for an unmortgageable property
There are many bridging loans available in the financial services market. However, unless you have an up to date knowledge and great understanding of the industry, it may be difficult to find the best loan for your set of circumstances.
As a specialist property finance broker, Clifton Private Finance can provide a clear picture of the bridging loans available to you. Through strong links to private banks, specialist lenders, family offices and wealth managers, Clifton Private Finance can find the ideal financial solution for your set of circumstances with market leading rates and favourable terms of finance.
To investigate your bridging loan options call us on 0117 959 5094 or fill in our call back form
Further Reading:
How to get a bridging loan for unmortgageable property »