Categories
How to use a bridging loan to buy an unmortgageable property
05-May-2017
05-May-2017 11:35
in Bridging
by Jennifer Stevenson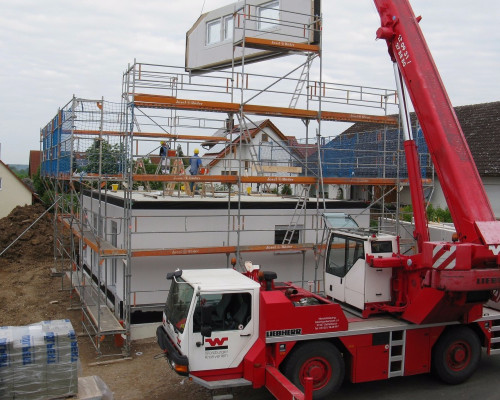 Properties which need heavy renovation work can be attractive investment opportunities. However, if a property is considered "unmortgageable" by mainstream lenders if can be difficult to raise the necessary finance to purchase and refurbish it.
Bridging finance is an increasingly popular option in these situations as it can allow both private and commercial developers to raise the capital needed to buy an unmortgageable property and fund the necessary improvements.
Benefits of using a bridging loan to buy unmortgageable property
Bridging loans offer a number of advantages for those looking to buy unmortgageable property:
A bridging loan can be secured against more than one property, allowing the borrowers existing assets to be taken into account
Bridging loans can be used to fund 100% of the property purchase price – a deposit is often not needed
Bridging loans can be arranged fast – often in as little as 5-7 working days
Bridging loans can be used for both residential and commercial property, including change of use developments
What type of property is "unmortgageable"?
A property will generally be considered unmortgageable if:
It is derelict
It has no working kitchen and bathroom
It has serious structural issues
It is deemed not habitable for any other reason
It is of unusual or non-standard construction (e.g. some pre-fab or timber-framed homes)
The property is worth less than £50,000
The property is on a short lease (i.e. there is less than 80 years left on the lease)
How to get a bridging loan for unmortgageable property
Bridging loans are usually only available through intermediaries such as mortgage brokers.
This is because bridging finance is normally only offered by private lenders and dedicated subsidiaries of high street lenders who do not deal directly with the public.
To get a bridging loan, you should therefore look for an independent bridging loan broker with access to the whole of the market – such as Clifton Private Finance – who can find you the best deal on the borrowing you need from all the leading lenders.

Case study: £1million bridging finance for renovation property
A client in Newcastle wanted to buy a residential property valued at £1.5million for personal use.
The property needed some basic refurbishment work, including replacing the old kitchen and bathrooms which were not usable in their existing state.
Unfortunately, the client found that no lender would give him a mortgage until he had carried out the renovations. The client did not have the capital to purchase the property outright and was in danger of losing the property to another buyer if he could not find an alternative source of borrowing quickly.
After the client approached Clifton Private Finance, we were able to swiftly find a bridging loan that met the client's needs.
Using our established contacts with private lenders, we secured a bridging loan of £1million with a 12 month loan term at 65% LTV with a highly competitive interest rate.
This gave the client the money he needed to purchase the house and carry out all of the necessary improvements. We then arranged a residential mortgage for the client, allowing him to repay the bridging loan.
This case study is a representative example based on an actual client. Some details have been altered for privacy reasons.
Find the best deals on bridging finance for unmortgageable property
Thinking of using a bridging loan to buy an unmortgageable property?
Clifton Private Finance can help you access the best deals on bridging finance currently available thanks to our wide range of contacts with both private and high street lenders.
Looking for bridging finance for unmortgageable property? Call Clifton Private Finance today on 0117 959 5094 or use our simple contact form to get in touch.