Categories
Bridging Finance: 7 Ways To Win A Property Deal
05-March-2020
05-March-2020 10:17
in Bridging
by Jennifer Stevenson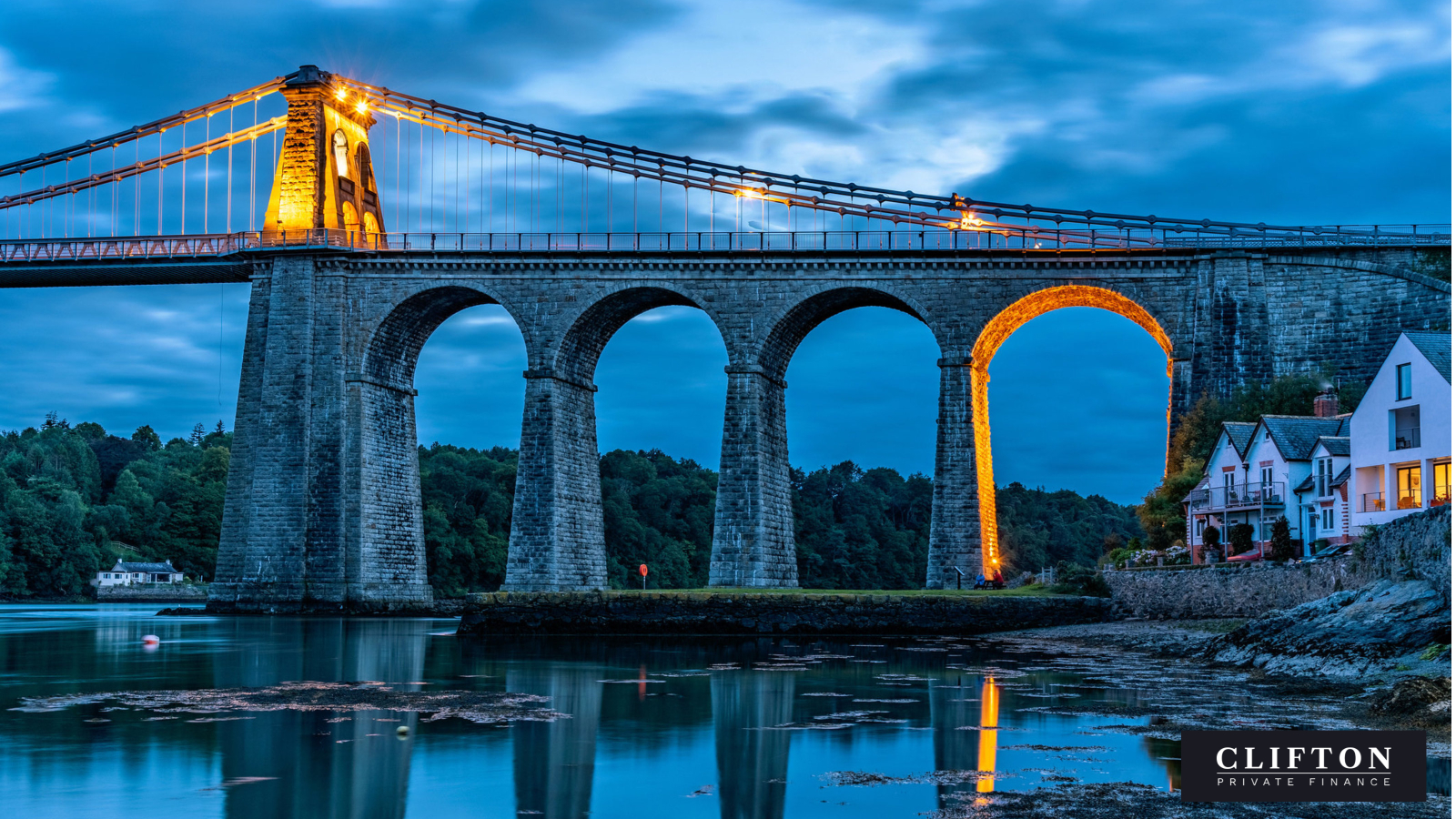 Don't wait around for a standard mortgage to come through. Fast, short-term finance is the secret weapon in the pocket of determined property buyers who don't want to miss out on the unmissable opportunity.
1 Break the mortgage chain
Save the deal when a buyer pulls out at the last minute
This client was cautious: he waited until he had a firm offer on his Lancashire house before he put in an offer on the home he wanted to buy.
Costs started adding up: survey and legal fees, not to mention emotional investment and life disruption. And then his buyer pulled out and the whole purchase chain was in danger of collapsing.
We set up bridging finance quickly so his purchase could proceed without being dependent on the chain of buyers and sellers behind him.
He was delighted to be able to complete his purchase, and counts the cost of bridging finance as far less significant than being settled in his new home. Read more »
2 Buy the dream home before selling
You've found your French retirement home
Life plans don't come a lot bigger than selling up and moving to France for your retirement. This couple had their home in Devon on the market before they started serious house-hunting, but they still didn't have a buyer by the time they'd set their hearts on a cottage in Brittany.
We were able to get a quick Agreement in Principle on bridge finance on their UK home so they could provide their French vendor with evidence of their intent to purchase and proceed from their offre d'achat to a compromis de vente. Read more »

3 Snap up a property at auction
A Grade II-listed farmhouse in Kent... with a guide price of £200K+
Buying at auction has been seen as the preserve of bullish developers with pockets full of cash. But home-buyers can pick up an absolute bargain - if they line up a good surveyor or builder to view a property before the auction, and quick finance to meet the auction payment deadline.
These clients actually bought first, and then came to us to find the remainder of their purchase finance. But we had their short-term funds in their bank on time. Read more »
4 Buy a property to do up and sell on
Fix and flip finance for a London refurbishment project
Long-term mortgage finance isn't suitable for a property you're only going to own short-term (early repayment charges would be punitive). And if you're intending to let it out after renovations, a buy to let mortgage isn't suitable for your Day One finance.
This client knew that short-term finance was what he needed, but he approached the wrong bank for the amount of work the property required.
We persuaded a specialist lender that his remedial works were a light rather than a heavy refurbishment, and raised a substantial proportion of the purchase price and 100% of the refurbishment costs for him. Read more »

5 Buy time to allow a high-value property to find its price
Painless downsizing: buying fast, but selling slowly
When you're leaving a much-loved family home, your requirements for the home you're moving to are likely to be quite specific. Close to family. With character, but not high-maintenance. When the right property comes on the market you need to be able to move quickly.
At the same time, a £1M+ family home in the home counties isn't going to find the right buyer straight away.
With a downsize, these clients had room in their finance to pay for the short-term borrowing that would optimise both those transactions, and also allow an easy one-step move, with no need for rented accommodation and storage facilities in-between. Read more »
6 Buy commercial property to convert into flats
£90K discount on a care home purchase: for a sale completed in a week
Redundant commercial premises (hotels, office buildings, care homes…) offer great opportunities for conversion to meet the demand for residential units – for rental, or sale.
But not all lenders are happy to fund change-of-use.
This client had been offered a massive £90K discount on the asking price if they could complete the purchase within a fortnight – before the end of the financial year. But they lost a week working with a lender who then wouldn't consider the change of use.
We picked it up and took the deal to a willing short-term lender – who could move very fast. Read more »

7 Fast finance for fly-in, fly-out expats
Dubai resident needing to buy a London rental property quickly
Buyers resident overseas – both UK expats and foreign nationals – usually have a limited window of time to complete a property transaction while they're over in the UK.
In this case, our client was selling a Bristol property to finance renovations on one buy to let property in London, and purchase another. But the sale was proceeding too slowly, and he needed to beat another prospective buyer to purchase the property he'd identified.
A bank he approached for short-term finance couldn't cope with his overseas residency and income. We went to lenders with a more flexible view of foreign currency earnings and had the £850K bridging finance set up quickly. Read more »
Find the best short-term finance for your deal
The right solution will depend on the property you're buying, what you want to do with it, and your own financial set-up. Juggling the variables is tricky for anyone without detailed market knowledge.
Give us a ring at Clifton Private Finance and one of our specialist bridging brokers can discuss what you need in detail with you:
And if you've found this blog useful, do share it: