Categories
How Long Does it Take to Arrange a Bridging Loan
04-October-2017
04-October-2017 16:56
in Bridging
by Jennifer Stevenson

How fast can I get a bridging loan?
How quickly you can secure bridging finance will depend on:
whether it is a regulated
or an unregulated loan transaction.
Regulated bridging loans
Where the property (ies) in question are to be used for personal residential use the transaction will fall under regulated guidelines.
Regulated bridging loans tend to take longer than unregulated bridging loans.
Timescales - Typically 3 to 4 weeks to fund drawdown.
We find that what holds up a regulated bridging loan is often a client's solicitor - if the solicitor is not experienced in this type of work the process can take much longer.
We would recommend using an experienced solicitor who has completed on bridging finance deals in the past.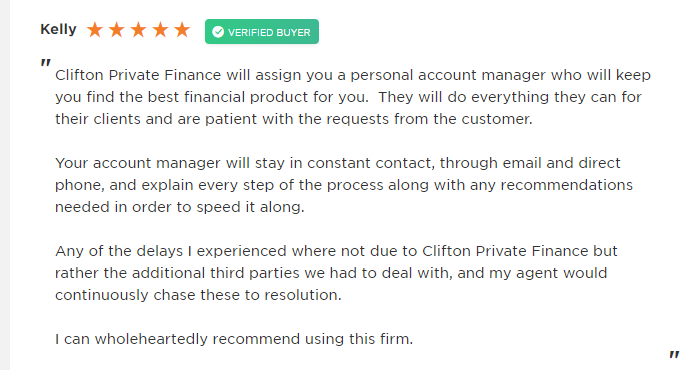 Case Study 1
Downsizing For Retirement
With property downsizing speed is often a key driver. Where there is competition for a property getting finance in place and being able to prove to the vendor evidence of funds can make or break the deal.
In this case study a retired couple wanted to downsize and move house, so that they could live closer to their family. They put their residential property on the market and found an ideal house within a suitable distance of their family.
Unfortunately, their existing home had not yet been sold and they needed some additional finance to secure their perfect home near their family.
We acted quickly as the couple were in danger of losing their dream home.
A bridging loan was secured against both properties which enabled the couple to complete the purchase of their new home, without having to wait for the sale of their existing property.
Once the client sold their existing home they were able to pay off the bridging loan.
Unregulated bridging loans
Where the loan is being used to purchase property for business or investment purposes.
Timescales - From 3 days
With unregulated bridging finance specialist lenders can provide funding very quickly. We work with a number of specialist lenders who will pull the stops out for the right deal.
Case Study 2
Investment Property
A married couple wanted to buy a second home holiday let on the Isle of Wight through a trust vehicle. The funds needed for the purchase were tied up in another asset which had yet to sell, and the client needed to complete on the new purchase in 3 days.
With little time work had to be undertaken to understand the trust structure.
A solicitor was appointed and a valuer was on site within 12 hours of the initial instruction.
The valuation was returned to the lender within 24 hours.
All legal work was carried out and the case completed in 3 days from initial enquiry.
Case Study 3
Auction
A couple purchased a property at auction and needed to pay the balance within a few weeks or face losing the house.
While the couple had planned to sell their home in order to pay for the property, the buyer had recently pulled out and left them in need of bridging finance.
Luckily, their home provided enough security for the lender to only use the existing property as security. This meant that they could pay for the new property and had extra time to find a buyer for their old home.
The bridging finance allowed them to proceed with their plans stress-free.
---
Residential
Buying Before Selling?
Rates from:
0.43% pm
Downsizing/Upsizing

Releasing Funds From Your Home

Short Term Lease Finance

Auction Purchase

As at November 2021
Development & Refurb
Fast Finance
Rates from:
0.43% pm
Ground Up Development

Light & Heavy Refurb

Finance For Unmortgageable Properties

Land Purchase

As at November 2021
Residential
Large Bridging Loans
Rates from:
0.175% pm
Up to 80% LTV

Minimum Loan £500k

Minimum Income £100k

Serviced monthly interest required

As at November 2021
---

How do I get a bridging loan?
As a specialist property finance broker, Clifton Private Finance have strong links to private banks, specialist lenders, family offices and wealth managers and can find the best bridging loan on the market for you. For an indicative quote use our bridging loan calculator
Next steps
If you need bridging finance, call us on 0117 959 5094 or alternatively fill in our call back form.