Categories
Escape to the country? How to raise property finance to buy your dream home fast!
14-March-2017
14-March-2017 11:21
in Bridging
by Jennifer Stevenson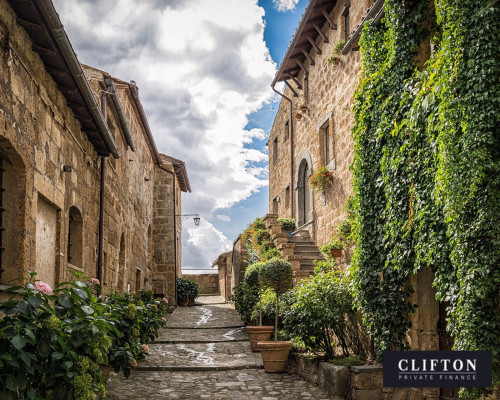 Moving to the country is an appealing dream for many, especially those reaching retirement age. The countryside offers a quieter, less hectic way of life and, crucially, you can often get a lot more for your money compared to the big cities.
One of the big appeals of moving to the country is that it can allow you to downsize and get rid of your mortgage while still ending up with a lovely home that matches your changing needs.
However, if your goal is to live mortgage-free, things can get a bit more tricky.
A recurring problem clients come to us with is that they have found the perfect countryside home, but haven't sold their own property yet (or, in many cases, even put it on the market).
They are keen to make an offer, but know they won't have the money to make a purchase straightaway.
So what can they do? Fortunately, we have the answer.
Using a bridging loan for downsizing
Bridging loans are a type of short-term finance designed to "bridge" gaps in funding. They can usually be accessed much faster than other types of borrowing, often within a matter of days.
We often recommend bridging loans for clients who are looking to downsize as they can allow the client to buy their new dream home first, then sell their old home at their own pace.
This means you don't risk losing out on that perfect property and you don't have to sell your old home at a cut-rate price to get a quick sale.
How bridging loans work
With a bridging loan, you can usually borrow up to 75% of the cost of a property, although you may be able to borrow more, depending on the lender.
You can normally take out the loan for up to 12 months, although, again, longer loan terms may be possible depending on the lender.
This means you can buy the property you want up front, using the bridging loan, then you have the length of the loan term to sell your old property and use the proceeds to repay the loan.
It's worth bearing in mind that bridging loans tend to come with higher interest rates than mortgages, so it's a good idea to shop around for the best possible rates and have a clear plan in place for repaying the loan as soon as possible.
How to end up mortgage free when using a bridging loan to downsize
If your goal is to end up mortgage free, you obviously need the money you raise by selling your old home, minus the cost of repaying the mortgage, to be more than the cost of the bridging loan. Make sure to take into account the interest and any fees on the loan when working this out.
If you goal is simply to reduce your mortgage, it is a good idea to have a new smaller mortgage lined up for when the bridging loan expires to cover whatever portion of it you won't be able to repay from the proceeds of selling your old home.
Why you should use a bridging loan broker
Most people looking for a bridging loan will go to an independent broker. There are several reasons for this, one of the main ones being that many bridging loan lenders only work through intermediaries such as loan brokers.
However, there are several other advantages to using a bridging loan broker:
It's generally faster – Brokers already have relationships with lenders, so know which will best match your needs and circumstances. They also know the potential pitfalls that could slow down your application and can help pre-empt them.
You have more choice – Although you could theoretically contact dozens of lenders to find the best deal, most people realistically won't have the time or energy for this. A broker does all this for you, meaning you get the best deal from across the market.
You could get a better deal – Brokers have a good idea what criteria lenders look at when deciding how much interest to charge you. This means a good broker can look at your personal circumstances and match you up with the lenders who are likely to give you the most attractive rates.
It's likely to be less stressful – Moving home is generally stressful enough, without the worry of contacting multiple lenders and jumping through various hoops to arrange a loan. A broker will do most of the hard work for you, allowing you to focus your energies on the move itself.
Case study: Widow uses bridging loan to move nearer to children
A woman who had been recently widowed wanted to sell her home and move closer to her children. She had found an ideal smaller property and wanted to move as soon as possible.
She did not have a buyer for her own property and did not want to rush to find one as her situation was already stressful enough and she needed time to sort through her and her late husband's many possessions.
We were able to help by arranging a bridging loan for £196,000 over 9 months at an affordable rate of interest. This allowed the client to secure the new home nearer to her children, then gave her 9 months to sort out her old property and find a buyer with the minimum possible stress.
To find out more about raising finance for downsizing, call Clifton Private Finance today on 0117 959 5094 or use our simple contact form to get in touch.