Property development finance: 5 ways a specialist broker can find you a better deal
11-July-2019
11-July-2019 16:16
in General
by Jennifer Stevenson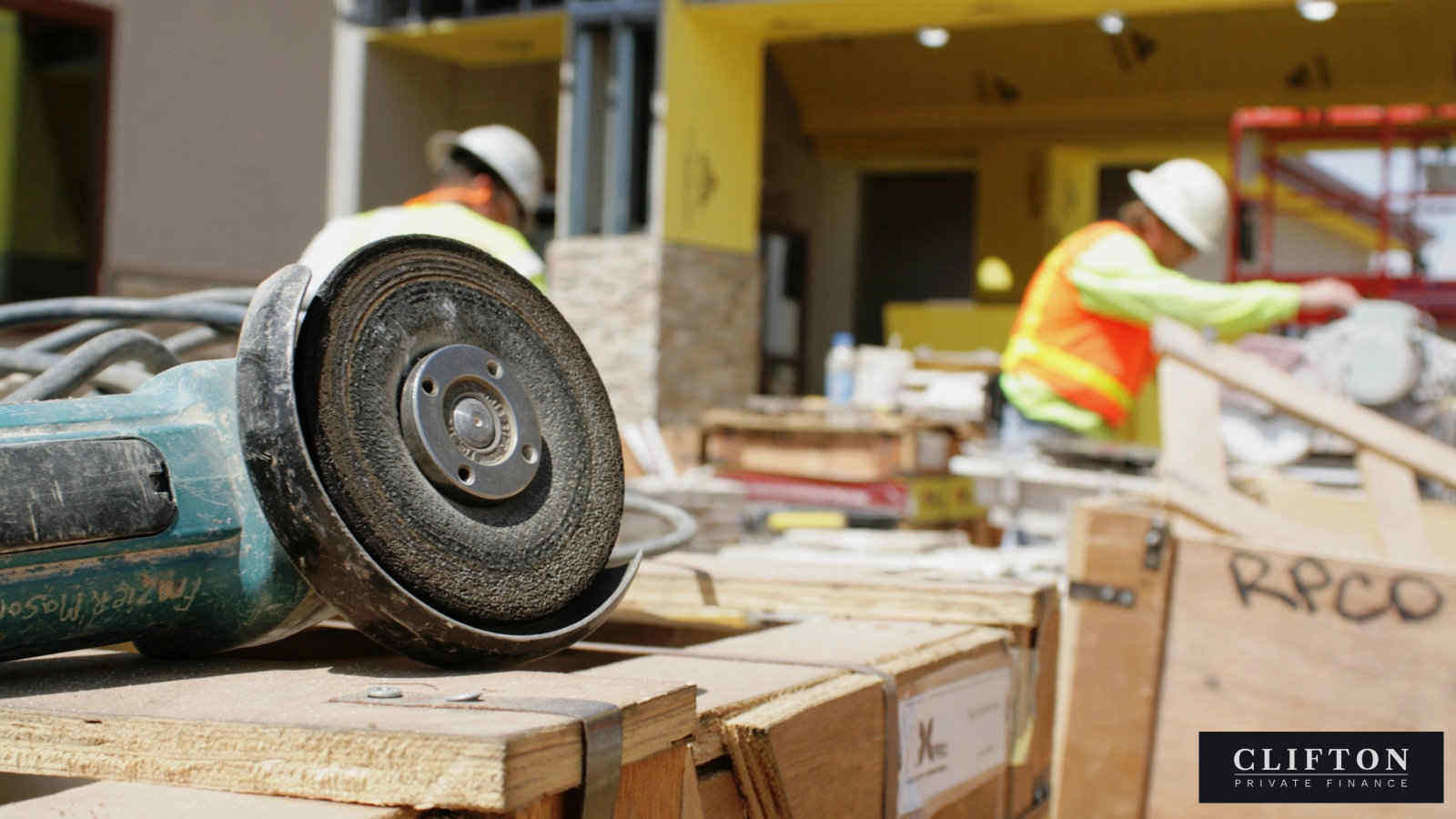 When you're looking for a significant amount of finance, small variations in costings and loan terms can be very expensive. Here's how an experienced finance adviser should be saving you time and money.
With the details of your development project in place it's time to source the best finance deal.
It's possible to borrow 100% of your build costs if you've already purchased the site.
If your site has full planning permission in place we can access a wide range of lending options for you.
If you only have outline planning permission at this stage, there's a more limited range of lenders available, but there may be very promising options we can propose.
But exactly how does a specialist broker add value to the process of finding finance for your development project?
1 This is a relationship
This sounds like an easy motherhood statement. No – we're not sending you birthday cards. But that's not what you need.
You want a finance broker who will be as involved with your vision as you have been. And who will drill into the detail to help shape a finance solution that's most appropriate for your particular circumstances.
Development finance is as complex as property development itself. This is not a question of one-set-of-numbers-fits all:
How much cash do you need access to on Day 1?
How do you optimise your drawdown arrangement, so you're not paying for money before you need it, but you're also not paying for too many quantity-surveyor site approvals before each tranche is paid out?
What do you do if you need to extend your finance before the project is complete?

Finding the best deal for your circumstances
Our job is not to sign you up to any lending arrangement (as it could be if we were a lender you approached direct).
Our task is to find you the best finance deal available from all the lenders in the market working in your area of the market.
We stay with you throughout the course of the project
We're notified each time you access the next tranche of payment
If you need to access an additional percentage of finance, or development exit funding, we can step in to help
And having developed an understanding of the work you're involved in, and how you manage projects, we hope that – like many of our clients – you'll come back to us again to find finance for your next project.
2 Introducing you to more entrepreneurial lenders
Most property developers aren't primarily financiers. There's a strong temptation to stick with the high street lender you worked with last time. But...
Their terms aren't always the most advantageous that you could access.
They may want you to tie up all your cash in this project.
Or they may be reluctant to release finance when the sales of completed units commence – expecting you to take your property from the last units sold, rather than helping you to get your next project underway.
As specialist development finance brokers we have access to finance across the market, including private banks and lenders who are often investing their own money.
My role is to get the client's proposal in front of the lender whose criteria it fits. And since this is very bespoke quoting we can squeeze the rate with lenders if we can tell them what other offers we've got on the table. Rob Gibb, Senior Finance Broker, Clifton Private Finance
Private lenders usually take a case-by-case approach and are willing to be more flexible in their terms - which could be make-or-break for your project.
Because of their bespoke approach their loan terms aren't advertised. And many of them are introducer-only: they're not accessible to direct approach by would-be borrowers.
As smaller finance houses, they're not set up to give advice to would-be developers. They depend on us as brokers to understand their priorities, and help you tailor your application to suit their criteria.
Which brings us to…

3 Streamlining the application process
The clock's always ticking on development. Our job is to pre-empt any problems and get the finance moving. Adam Arnott, Associate Director, Clifton Private Finance
Running the numbers
Our job is to discuss your budget breakdown in detail with you to ensure the quickest approval of your finance application.
Steering you through the process
Our job is to let you know exactly what information's going to be needed when, how soon you can expect to get answers, and when you'll get funds in the bank.
Critical path for development finance
You contact us and we discuss your plans and financial overview

You give us:We submit your details to a targeted lender, or lenders, and get an outline lending Terms of Business back to you – usually within 24 hours.

Your CV / prospectus with details of your development experience

Site details

Build schedule and costing

Projected GDV and profit

Details of your build team (contractors and type of building warranty, plus architect / project manager)

We discuss the proposed loan terms and structure of the lending with you, and if necessary we ask for amendments.

When you agree to the Terms we submit your full application.

The lender instructs valuation of your site, and their quantity surveyor to start examining your build costs and schedule

The lender goes through your planning application

At the same time, we'll be submitting additional documentation: proof of you ID and address etc.

The lenders send us and you details of their valuations. If there are no issues with those, we proceed to:

You receive a Facility Letter offering formal loan terms and details of drawdown.

You instruct your specialist solicitor to review and proceed on the facility offer.

You instruct your solicitor with details for accessing first drawdown.
4 Advising on the best finance deal
The lowest headline interest rate isn't always the best deal for your development.
A first-time developer came to us looking for £150K for a very promising ground-up project in the Midlands.
One lender is offering 0.99%, the other is offering 1.04%.
Which deal would we recommend to our client, and why? Read the details »

5 Steering you clear of unscrupulous lenders
Development finance is complex, and the devil may be in the details.
A fee structure from very reputable lender just may not be as competitive for you as an alternative proposal (as we're showing you, above).
But beyond that there are – unfortunately – lenders whose practices can only be described as unscrupulous:
Their proposals are often front-loaded with apparently attractive features (low interest rate, substantial first draw-down), with punitive terms tucked away in the later terms of the finance.
They may propose unfeasibly short loan terms, with high penalty rates if you run over term.
They may be charging high exit fees of 1-2% of GDV, instead of a percentage of the loan amount.
We don't deal with them.
Give us a call to find out what we can set up for you
You're looking at significant sums of money, and small variations in costings can be very expensive. We have extensive experience in development finance, with connections across the lending industry that we can leverage for you.
Call us to arrange a discussion of your project with one of our specialist brokers:
More about our development finance service
And if you've found this blog useful do pass it on...