Categories
Living in the USA? 8 ESSENTIAL ways we help British expats get UK mortgages
08-October-2019
08-October-2019 17:05
in International
by Jennifer Stevenson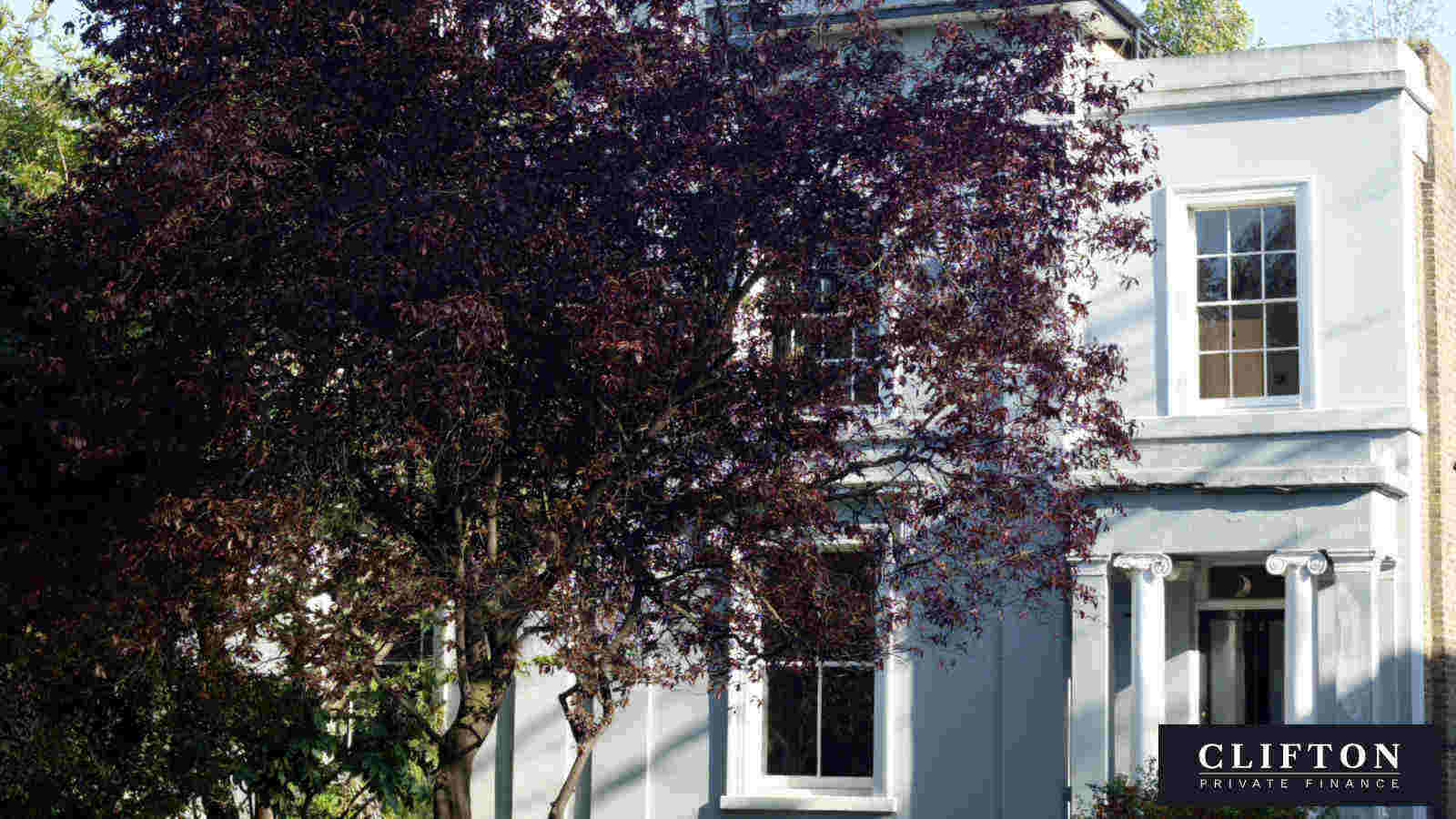 You're earning a good USD salary, waving your kids off to school on a yellow bus, and living in a house with a front yard that runs straight down to the sidewalk.
To banks in the UK you're now an "expatriate".
What does that mean for getting a mortgage on property in the UK?
In this blog we'll tell you:
The 4 key factors that will affect you now
The 4 types of mortgages we can fix up for you as an expat
PLUS the "You're NOT an expat" get-out clauses that could shave thousands of pounds off your mortgage costs
Our short video explains our services in more detail:
HOW DOES BEING AN "EXPAT" AFFECT YOUR UK MORTGAGE APPLICATION?
1 Your UK bank may not give you a mortgage
This comes as a big surprise to many Britons who've been living and working in the UK for years, and have a long-established relationship with a bank or building society.
But when many high-street lenders look at a US$ income they'll just say No. They don't do expat lending so you need to look elsewhere.
Often it's only specialist lenders, who can be more flexible, who will consider your situation and offer the most competitive rates.
It's difficult for you as a borrower now living overseas (or preparing for the big move) to track down enough these private banks and get hold of their rates, in order to make useful cost comparisons.
And because many of them are small, and not set up with customer relations departments to deal directly with lenders, they're only accessible via a mortgage broker.

2 You lose a chunk off your assessed income to allow for "currency fluctuations"
Borrowers who earn in a foreign currency are a major concern for lenders. The amount they're able to remit back to the UK to cover their monthly payments can be hugely impacted by currency fluctuations.
The fact that the US dollar is very strong just now (even if not at the "historic high" President Trump has claimed) is immaterial to UK mortgage lenders.
Exchange rates can change overnight, and banks don't actually want to end up taking their customers to court and repossessing homes – it's not good business.
To cover themselves, most expat lenders will slice a flat-rate 25% off your income affordability assessment, to allow for worst-case currency fluctuations.
So when we're looking at the borrowing-power of, say, a Briton working in private banking in the US:
Salary: US$400K = £327K minus 25% = £243K income for affordability
3 You'll be paying an expatriate rate
This can come as a bit of a shock to a Stateside Brit who has been doing a quick bit of web research on UK mortgage rates, or asking friends back home what they're paying.
Whether you're buying for the first time, or remortgaging a property you already own, there are additional administrative costs in dealing with borrowers overseas. Different time zones, different types of ID, accounting systems and payroll verifications.
Plus, lenders feel less certain about borrowers in another country.

If things go pear-shaped for any reason – you lose your job and you can't keep up with your UK mortgage payments – it's harder for them to keep track of you if you're overseas.
This risk differential is reflected in the rates.
Depending on how much you're wanting to borrow, the loan-to-value ratio (LTV) and how long it's fixed for:
As a borrower in the UK we could currently get you:
1.26% for a residential mortgage

1.4% for a BTL mortgage
As an expat borrow you'd currently be looking at:
3.09% for a residential mortgage

2.99% for a BTL mortgage

Expat lender's set-up fees will be higher as well
4 Your lender may want to meet you in person
This sounds nicely old-school, but it's more to do with due diligence.
We've known lenders want to meet clients taking out lending for as little as £500K, so you may need to time a trip back to the UK accordingly.
WHAT KIND OF EXPAT MORTGAGE DO YOU NEED?
1 Remortgage a UK residential property as an expat
This is a probably the most common scenario that we see.
And this is where many British professionals living and working in the States first run into the practical financial issues of being an expatriate UK property owner.
When you left the UK, if you're prudent you would have informed your mortgage lender.
If you're not intending to let out your home they're usually not bothered about where the mortgage gets paid from.

What they will be concerned about is that the property's fully insured. So you will need to have checked the terms of your insurance policy about
how long the property can be empty
how often it must be inspected
how often you should return to it
But now your fixed-rate mortgage term has come to an end and your borrowing is going to revert to your bank's standard variable rate (SVR). That's not a rate of interest you want to be sitting on for any length of time, so you need to remortgage.
Unless you return regularly to stay in the property (see below: CAN YOU QUALIFY AS A NON-EXPAT UK BORROWER?) you'll now be applying for a mortgage as an expat.
2 Remortgage your UK home as a rental property
If you decided to let out your home when you left the UK you will need to have informed your mortgage lender.
They're usually willing to grant a "consent to let" until your current mortgage deal comes to an end. (Subject to the property being fully covered by landlord insurance.)

But now that your current fixed mortgage deal has come to an end you'll need to apply for a buy-to-let mortgage, as an expat. And that's a different ballpark.
Lenders will be looking for an independent valuation to confirm that the projected rental income for the property will cover the increased cost of a buy-to-let mortgage, at an expatriate rate.
This isn't usually a problem for the type of properties our clients own, usually in major cities.
Lenders will also want to stress-test affordability on salary:
For 65% LTV you'll need to be earning £40K+ equivalent
75% LTV you'll need to be earning £50K+ equivalent
We can find you a lender who has no income requirement at all – but their rates are high.
3 Remortgage your rented-out home as your residence
If you're planning to move back into the home you've been earning rental income on while you've been in the States, you'll want to get off your BTL expat mortgage and onto a domestic mortgage rate as soon as possible.
This is easiest if you're being transferred by your current employers, and you'll be on a local salary. Returning to job-hunt will be a little more complicated, and you may need to delay remortgaging until your new employment is set up.
Check there are no early repayment charges on your BTL mortgage.

You can arrange to remortgage while you're still in the US if:
You know your return date
You will be paid in sterling
You can provide confirmation of your future salary
4 Buying a new home
Many of our US expat clients are future return-planning with no fixed return date.
A common scenario is buying a second (or first) home near the family they come over to visit regularly (to avoid overcrowded spare bedrooms, or impersonal hotels).
Lenders like you to have family nearby who will keep an eye on an empty property
Your insurer will stipulate how often the home needs to be inspected / lived in
CAN YOU QUALIFY AS A NON-EXPAT UK BORROWER IF YOU WORK IN THE US?
Possibly yes.
We're experts on arranging expatriate mortgages – but that doesn't mean we'll set you up with one if it's possible to get you cheaper, local mortgage terms.
If you approach most UK high street lenders showing a US dollar income they'll tell you you're an expatriate borrower.
But we've had significant successes getting non-expat mortgages for clients who live and work in the States, and are paid in US currency.

We need to be able to show:
Substantial ties to the UK (such as close family based here)
Frequent trips back to Britain (evidenced by travel records or credit card spending)
Regular activity on a UK bank account
Preferably no property owned in the US
Contact Clifton Private Finance to get the right UK mortgage if you live in the US
There's no doubt that mortgages in Britain can be more expensive for expats resident in the States. Which is why you need to have an experienced broker advising you, and getting access to the lenders who can offer you the best terms for your circumstances.
You may need to move quickly to buy the property you want. And you need an expert who can anticipate all the likely scenarios that your mortgage finance needs to accommodate.
(You don't want to be caught out by ERCs if there's a chance you'll return within the next couple of years.)
Call us whenever it suits you to arrange a convenient time for no-charge in-depth discussion with one of our expat mortgage specialists:
More about our expat mortgage service
And if you've found this blog useful do pass it on...