Categories
How To Get A Residential Mortgage On A UK Property If You Are An Expat Or Foreign National
10-October-2019
10-October-2019 16:45
in International
by Admin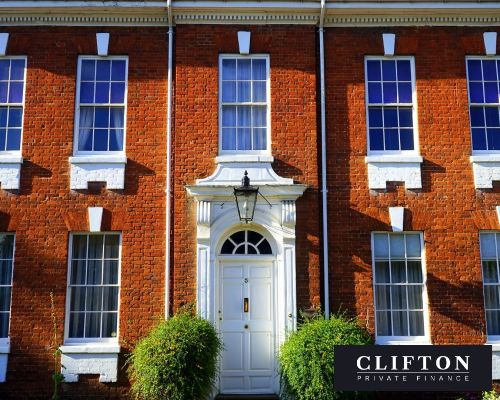 If you're living and working abroad, there may be a number of reasons why you may be looking for finance for a property in the UK
For UK Expats - A high percentage of expats retain property in the UK for residential purposes. Family members who are left in the UK need somewhere to live, and for many where the family moves abroad the home may be left empty. These properties are often mortgaged on a residential basis.
For Foreign Nationals - Foreign nationals or non-UK citizens who move to the UK for an extended on indefinite timescale may need residential mortgage finance to buy a property.
With the weakening of the pound over the last year and the current prices of property in the UK, particularly London for many expats and non UK citizens now is a good a time as any to buy a residential home.
Unless you have a substantial amount of capital that you are willing to use to purchase a property, you may need to approach a lender for a UK mortgage. This may not be straightforward depending on your circumstances and particularly if you are paid in foreign currency.
Recent changes to the regulations governing the UK mortgage market has made it harder for those living abroad to access a residential UK mortgage.
Salary in foreign currency
There are some individuals living and working abroad who receive salary in sterling. This makes a difference when trying to obtain a residential UK mortgage.
Not everyone working outside the UK is paid in sterling, which can make it more difficult for those with obligations to their families who still live in the UK.
If you do not receive a salary paid in sterling, such as a salary in euros or the US dollar, you may struggle to secure a residential UK mortgage from a UK mortgage lender.

The Mortgage Credit Directive and foreign currency mortgage
The European Commission drafted the Mortgage Credit Directive ("MCD" or "Directive") in February 2014. The European Commission wanted to introduce further regulations with the view to provide consumers further protection.
The MCD set out new lending regulations governing first and second charge mortgages (as well as buy to let mortgages). The Directive affected a wide range of lending products, including foreign currency mortgages.
All member states of the EU were required to implement the regulations of the MCD, and integrate the Directive into their domestic legislation within 2 years.
By 2016, the UK had made the necessary changes to incorporate the Directive into UK law. This meant that the effects of the MCD were felt by the mortgage market as a whole and, as a result, it affected many traditional lenders' attitudes to foreign currency mortgages.
The MCD definition of a foreign currency mortgage
The Directive leaves no uncertainty as to which mortgages it affects, as the MCD lays down the definition of a foreign currency mortgage as
denominated in a currency other than that in which the consumer receives the income or holds the assets from which the credit is to be repaid
denominated in a currency other than that of the member state in which the consumer is resident.
Therefore, if you live and work abroad, are paid in a foreign currency and require a UK residential mortgage, then the MCD will apply to your situation and you should review the subsections below.
Sections of the MCD
The Directive introduces regulations that effectively make it more difficult for those paid in foreign currency to secure a UK residential mortgage.
This is because of the traditional lenders' reaction to Section 2A.3.1, which deals with foreign currency mortgages.
The Directive states:
Where an MCD regulated mortgage contract relates to a foreign currency loan ... the MCD mortgage lender must ensure:
(1) the consumer has a right to convert the MCD regulated mortgage contract into an alternative currency under specified conditions; or
(2) there are other arrangements in place to limit the exchange rate risk to which the consumer is exposed under the MCD regulated mortgage contract
What Section 2A.3.1 means for foreign currency mortgages
It can be difficult to ascertain exactly what the Section above actually means.
In layman's terms, Section 2A.3.1.(1) allows foreign currency mortgage borrowers to change their mortgage into a different currency in the middle of the mortgage.
In theory, this might give borrowers the advantage in the long run because they could take benefit greatly from a substantial increase in value of the currency they are paid in.
Section 2A.3.1 (2) places obligations on lenders to implement arrangements to minimise the effect of a sudden drop of the value of the sterling or the currency the borrower is paid in.
Traditional lenders' backlash to the MCD
The MCD new regulations mean that if borrowers can prove that their mortgage is no longer affordable, then they can move their mortgage to a different currency.
An example of this is if there is an increase in the exchange rate.
Traditional lenders believe that this grants too much power to the borrower, and allows them too much freedom at the expense of the traditional lender.
The MCD obliges lenders to take on exchange rate risk themselves, by stating that an arrangement must be in place to protect the borrower.
To satisfy the MCD, a lender may have to agree that they will shoulder some of the effects of an exchange rate drop if it falls by more than a certain percentage.
For example lenders might have to agree to absorb any exchange rate percentage over 15%. So in the event the exchange drops by 25%, the borrower would incur the cost of 15% and the lender would absorb the cost of the remaining 10% of the exchange rate decrease.
The possibility of sharing the exchange rate risk is not an attractive prospect for the traditional lenders. As a result of the Directives' effects, traditional lenders are very reluctant to provide a UK residential mortgage to those paid in foreign currency.
Some lenders have even completely stopped providing foreign currency mortgages because they believe that they are no longer cost effective.
Due to the uncertainty of today's economic landscape, traditional lenders generally do not want to take on the additional risk that a foreign currency mortgage creates.
The good news is that there are still some UK lenders on the market that are prepared to provide UK mortgages or remortgages to those paid in foreign currency.
Geographic location...
In addition to traditional lenders' shortcomings, their appetite for lending is often determined by the geographic location of the applicant.
The majority of traditional lenders will not provide a residential mortgage to those for example living in Kenya, Rwanda, South Africa and many other countries. This is because traditional lenders deem certain countries to be high risk.
It should also be noted that most traditional lenders are reluctant to lend to applicants that reside in countries like Syria, Afghanistan, Iraq and the Sudan. Traditional lenders' reluctance to lend to individuals in these countries is because they classify the aforementioned countries as too "volatile".
Also, although a large number of UK expats immigrate to Australia, traditional lenders cannot accept applications from expats living in Australia. This is because there is an inter-governmental treaty between Britain and Australia that prohibits lending to each other's residents.
There are a lot of countries that traditional lenders want to avoid lending to, which makes securing a residential mortgage difficult for those living in "high risk" or "volatile" countries, and those living in Australia.
Credit history...
Typically, traditional lenders will require details of applicants' credit rating to assess the affordability for a UK residential mortgage.
This could be an issue for those who live and work abroad, especially if they have not lived in the UK for a number of years because they might not have a credit history that traditional lenders can review.
Traditional lenders rely heavily on an applicant's credit history to indicate if the applicant can service mortgage payments. If you have you have little to no credit history, then you will likely be unsuccessful in your UK residential mortgage application.
This means that even if you have enough income to comfortably make mortgage repayments, you may be rejected for a mortgage because of your lack of credit history.
Income verification...
Even if you find a traditional lender who is prepared to provide a UK residential foreign currency mortgage, another hurdle may be a lenders requirements in proving your income.
If you are self employed getting a mortgage may be challenging. If you are employed many lenders require you to work for a multi national company, and /or be able to prove your earnings via a international accounting firm.
If you have a complex income structure this can reduce the list of lenders that will deal with you.
Finance broker
If you cannot obtain a UK mortgage from a traditional lender due to the new regulations imposed by the MCD, or you want to avoid the hassle of traditional lenders' application process, then it is advisable to contact a broker that can handle international mortgage applications for buying or refinancing UK property.
As a specialist property finance broker, Clifton Private Finance have a large network of specialist lenders who are prepared to provide UK residential mortgages to UK expats paid in a foreign salary, that are living and working abroad or foreign nationals who are working in the UK.
Specialist lenders
Securing a residential mortgage that fully reflects your financial position is easier with a specialist lender. Typically specialist lenders are less rigid than traditional lenders, and understand that every applicant has a unique set of circumstances.
A selection of mortgages...
Specialist lenders often have a wide variety of mortgages to suit the needs of the clients. Their selection of different mortgages allows them to tailor their mortgage service to each specific client.
For example mortgages can be taken as a joint mortgage, where one partner still lives in the UK, making it perfect for couples where one partner is abroad. This could be a perfect mortgage for you, as it could allow your family to reside in the UK whilst you live and work outside of the country.
Application...
Typically, traditional lenders try to fit every application into a set of predetermined conditions. This "one size fits all" approach does not work well for everyone, especially for expats working abroad or non UK citizens working in this country.
On the other hand, specialist lenders review their applicants' applications individually. This helps them provide bespoke mortgage products to suit their clients' set of circumstances.
Complex income...
Unlike traditional lenders, specialist lenders have a vast amount of experience with providing UK mortgages to individuals who do not work and live in the UK. As a result of their wealth of experience, specialist lenders can often offer the most competitive mortgage deals.
Factors such as salary paid in a foreign currency or complex income (including from stocks and shares) are not necessarily issues for specialist lenders. Therefore, specialist lenders are better placed to provide a mortgage that accurately reflects your financial position.
Getting a foreign currency mortgage
There are still both traditional and specialist lenders that are willing to grant foreign currency mortgages. Although the criteria of the application will depend on the specific lender, it is likely that you will need to provide support for your mortgage application.
Proof of income...
A breakdown of your income is required for any mortgage application. However, for an application for a foreign currency mortgage, it is more important than ever to provide as much proof as possible to provide a clear picture of your earnings; this could enhance your chances of getting the best mortgage offer available.
Documents you need...
The application process will differ from lender to lender. Some lenders will only require a couple of pieces of information and a supporting document, where others may require some or all of the following:
Your employer's details
A number of months' payslips
Information regarding the property you want to buy
Personal details including proof of address
A letter from an accountant and tax returns (if you are self employed)
Locating the aforementioned documentation can take time, and might be inconvenient, but ensuring you have as many documents to hand as possible is key to securing the best UK residential mortgage.
Next steps
If you are paid in a foreign salary, working and living abroad, and you want a UK residential mortgage for your family to reside in the UK, we can help.
Contact us on +44 203 900 4322 or fill in our callback form above.