Categories
What is property development finance?
06-September-2018
06-September-2018 23:25
in Development
by Jennifer Stevenson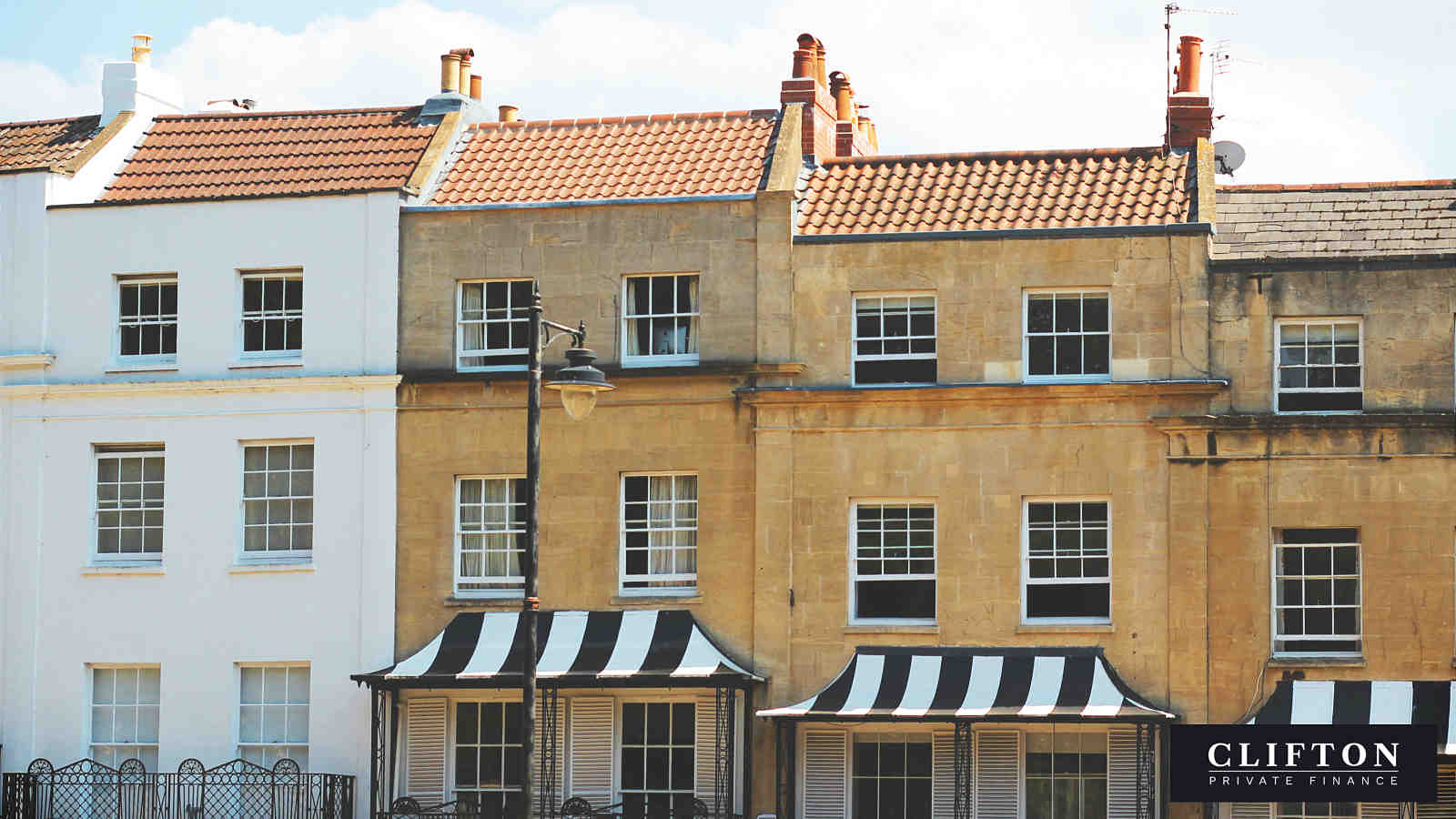 In short-form: it's short-term lending for residential property developments, which could be refurbishment projects or construction. The amount that's loaned is based on Gross Development Value (GDV) of the project – what it will be worth when it's finished – and the funding is paid out to you in stages.
How is it different to other kinds of property finance?
Conventional mortgage finance is based on how much you paid for the property (land, or a building, house or apartment), and whether the lender will get that back if for any reason they need to get their money back tomorrow.
The valuation for development finance points in the opposite direction, towards the calculated final GDV when all the work is done.
It's available for a property that would be considered "unmortgageable". You can't get a mortgage on a property valued at less than £50K, which is derelict or needs structural work, or doesn't have a functioning kitchen or bathroom.
Staged draw-down for development finance means that you only pay interest on the amount of funding you've accessed, as you need it. But the lender's quantity surveyor will assess progress at each state before releasing the next tranche of funds, and that can cause hold-ups on site.
Examples: what can you use development finance for?
Building a new dwelling at the end of your garden
This may be possible if you have a garden roughly three times the size of your house. No bricks-and-mortar to secure a mortgage against = bridging finance funds the work until completion and the new home can be mortgaged on a separate title.
Property flipping
You have an opportunity to purchase a property and complete a quick refurbishment and sell on within a few months = a bridging loan can act as your short-term mortgage.
Case study: using a bridging loan to buy and renovate a property
Purchasing at auction
You've bought a property at a discount at auction, but the tight turnaround time for completion (usually 28 days) is faster than most mortgage lenders can act = you need specialist Auction Finance.
Buying a warehouse to convert into flats and re-sell or rent out
If the conversion involves structural work (such as moving or replacing internal supporting walls) = you need longer-term bridging finance, or a short-term commercial mortgage.
Case study: using a commercial mortgage for a mixed development project
Buying and building on a plot of land that's become available
Availability of funding will depend on your development experience, the size of the project (number of units being built), initial loan-to-value (LTV) and loan-to-GDV = you need a development finance loan.
Case study: using development finance to build three houses in Dorset.
Finance for an extension to your own home
If you're undertaking renovations or an extension to your own home for a project costing less than £25,000 you don't need development finance. You will probably find that an unsecured personal loan will save you on set-up costs.
For a home renovation / extension / loft conversion / basement conversion costing over £25,000 your best options are to extend your current mortgage or remortgage with a new lender.
If you're currently on a low fixed rate it may not be available to you if you take out additional borrowing with your current lender. And you may face hefty early-exit charges if you look to remortgage elsewhere. So your best option may be a second-charge mortgage from another lender for the additional funding you need.
A second-charge mortgage will be secured against any equity you've built up in your home, and could be on a variable basis or a short-fix rate. The rate will usually be higher than your first-charge mortgage, but it will be less expensive than a bridging loan.
How big is your property development project?
The finance options available to you are dependent on the scale of the work required:
Light redevelopment/refurbishment loan: for relatively unobtrusive, decorative and non-structural work to the property, which doesn't require planning permission or have to comply with building regulations, including upgrading bathrooms and kitchens and replacing floor-coverings. If you can keep the time-scale of the renovations tight, bridging finance will work well for you.
Heavy refurbishment loan: formajor structural changes, including building on an extension and altering internal supporting walls, where the total project will cost more than 15% of the value of the property. With a longer project time, and possible delays for planning approvals, you will need bridging finance running for longer than the standard maximum of 12 months. Most lenders can offer up to 18 months, and some will lend for up to 36 months.
Ground-up development: a major new-build project involving complete building plans that must be approved, and a team of architect, builders and tradespeople working together, requires more complex development finance with a more series of investment releases.
How much can I borrow / how much will it cost?
Property development finance will be more expensive than, for example, a residential mortgage, or a straight bridging loan, because of the lender's greater risk.
Borrowing is available from £50,000 to £25M for three months up to three years.
Rates will be from about 0.44%pm, with lower rates for loans of £1M+.
But staged draw-down, and monthly interest payment means you only pay interest on the funds you're using.
See how much could be available to you with our bridging loan calculator…

Up to 100% development finance...
Some developers are looking for 100% finance for a property development, and may not have another asset available to offer as a security.
Depending on your track record as a developer, how much you've paid for the property or land, and the GDV, it may be possible to match you with an entrepreneurial lender who will lend 100% of the project cost, secured against the value of the property.
Contact Clifton Private Finance for an assessment of your development project criteria and to discuss the options available to you.