Categories
What Is A Bridging Loan ?
10-September-2019
10-September-2019 14:05
in Bridging
by Jennifer Stevenson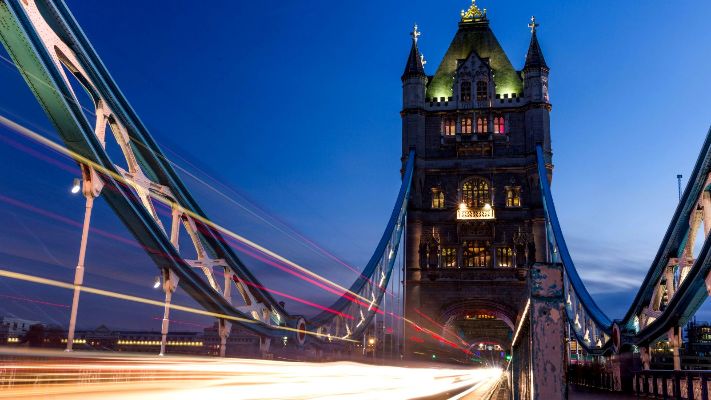 How does short-term lending work? Is it the kind of property finance you need, and how can you use it effectively? We answer the essential questions:
How does bridge finance work?
How much will a bridging loan cost me?
Will I be eligible for short-term finance even if I've got a black mark on my credit rating?
How long does it take to set up bridge finance?
And how do I repay it?
1 How does bridge finance work?
Short-term property finance had a reputation for being last-resort lending used by the last-minute-and-desperate. And priced accordingly, at eye-watering monthly rates.
That was then.
Bridging loans are now considered mainstream property lending, highly effective in closing a deal when time is tight. And often winning purchasers substantial discounts if they're able to produce cash on the line ahead of competing buyers.
Bridge finance does what it says on the tin: it "bridges" a temporary gap in funding to allow a property purchase or a development to move ahead quickly when other finance isn't available. For example if a property hasn't sold yet, or a financial arrangement has fallen through.
How short is short-term finance?
Standard mortgages are long-term finance, usually for terms of twenty-five years or more, allowing people to spread the cost of what's usually the most expensive purchase they'll ever make.
A bridging loan is short-term finance to help you achieve a particular purpose (such as an urgent purchase).
For borrowers securing it against the value of their own home it usually has a maximum term of 12 months. And you will have agreed an achievable exit strategy with your lender, for the repayment of the loan.

Closed or open bridge loans
A "closed bridge" loan is when the date for repayment is set – for example, the completion date for the sale of your home has already been agreed.
An "open bridge" is when the exit strategy is agreed, but the date isn't fixed (for example, completing renovations and then selling, or refinancing a development deal).
First or second-charge loans
A first-charge loan is the first, primary loan taken out against a property. It can be a mortgage or a bridging loan.
A borrower may then want to borrow more against their property but find this isn't possible from their primary lender. Perhaps their personal circumstances have changed, or their lender's criteria don't allow for it.
In that case they can take out a second charge bridging loan against the same property, from a different lender – if they have sufficient equity to spare in the property for the amount they need. The first-charge loan will take precedence if it comes to reclaiming the value of the property.
Regulated or unregulated
If the property that a bridging loan is secured against (either as a first or second charge) is your own home, or the home of a family member, the terms of the loan are regulated by the Financial Conduct Authority (FCA) and the maximum loan term is limited.
Twelve months is usually the longest term that will be allowed, but it may be extended up to 18 months in special circumstances.
If the property is not a family home, or if the loan against a family home is for more than £25,000 and intended for business purposes, or if the borrower is regarded as a high net worth individual, then the bridging loan will be unregulated and may have more flexible terms.

2 How much will a bridging loan cost me?
You will pay interest on the loan, and usually some other set-up fees, but the bridging loan costs don't all need to be paid upfront.
Interest: dependent on... current interest rates; your assets and LTV; your credit rating; whether this is a first or second-charge loan. Current short-term interest rates range from 0.44% pm. Interest is typically rolled up so is payable at the end when you pay the loan back.
Valuation fee: for any survey / valuation arranged by the lender, from £250-£1,000 depending on the value of the property.
Lender's arrangement fee: usually about 2% of the loan amount, payable only if you take up the loan facility. Again this is normally added to the loan and repayable at the end of the term.
Legal fees: including conveyancing fees and a solicitors' "undertaking".
Broker's set-up fee: to cover their costs in finding the most suitable lender for you, and getting your application approved as quickly as possible.
Exit fee: (occasionally, depending on your lender) covering the legal costs of "releasing the legal charge".
If all this is looking prohibitive, don't' worry: the only costs which need to be paid upfront are the valuation costs, broker's fee and the solicitors' undertaking.
All other costs, including the monthly interest payments, can be "rolled up" into the total loan and will be paid for at the end by your exit financing (usually a mortgage, or a property sale you have been waiting to be completed).
Find out how much bridge finance might cost you with our instant online calculator:

3 Will I be eligible for short-term finance even if I've got a black mark on my credit rating?
You can still get a bridging loan if you have a poor credit record: many private lenders are focused solely on the value and location of the property they are lending against, and are happy to lend to clients with a credit rating that traditional lenders would not consider.
As part of the application you will be asked for details of your income, expenditures, assets and liabilities. Actual proof of income will depend on whether the bridging loan is regulated or not, and you may still be offered a bridging loan if you have no regular income, if you have a good LTV on the asset you're offering as security.

4 How long does it take to set up bridge finance?
We can often get an agreement in principle (AIP) in a matter of days for an unregulated bridging loan, by going to a private lender who's the right match for your criteria.
Getting the approval process completed and the loan paid out can be quick taking anything from a week for an unregulated bridging loan. It really depends on the circumstances and complexity. For a regulated loan the process can take from two weeks to a month, possibly longer – again, depending on your circumstances.
For anyone with experience of applying for a mortgage with a high-street lender, which can take up to three months to process at the busiest buying times of year, this is reassuringly quick. But for your own protection it's not instantaneous.
Using a solicitor who's experienced in property finance can make a big difference. Solicitors are risk-adverse by training - and so they should be - but when you want to move fast you want a legal adviser who understands the usual bridging finance process.
How long can you have a bridging loan for?
Regulated bridging loans, secured against a borrower's home (or the home of their partner or a family member) are limited to a maximum of 12 months. (If you need finance for longer than this, a bridging loan may not be the most suitable type of lending for you.)
Unregulated loans on commercial properties can usually extend for up to two years. (Again, for a longer time period a different type of development finance might be more cost-effective.)
You will usually be encouraged to take out a bridging loan for the maximum period possible, to allow for exit contingencies. Your property might not sell as quickly as you'd hoped, or there may be delays on renovation or development works.
5 And how do I repay it?
Lenders will usually be in contact with you as your repayment date approaches, to check that your exit plan is still viable. If there's a good reason why you need an extension (for example if you have an offer on your property, but your buyer isn't able to complete in time), most lenders will be prepared to give you more time to complete your exit and repay.
How do I apply for a bridging loan?
A good broker will take your application to a lender they know will consider your lending criteria and will offer the most favourable rates. Good connections save valuable days and weeks on the application process, and many hundreds of pounds on the cost of your borrowing.
Call our specialist bridging finance team at Clifton Private Finance to discuss your borrowing options today:
More details about our bridging finance service
And if you've found this blog useful, do share it: