Categories
Property investors: top tips from a successful developer
06-August-2019
06-August-2019 14:10
in Development
by Jennifer Stevenson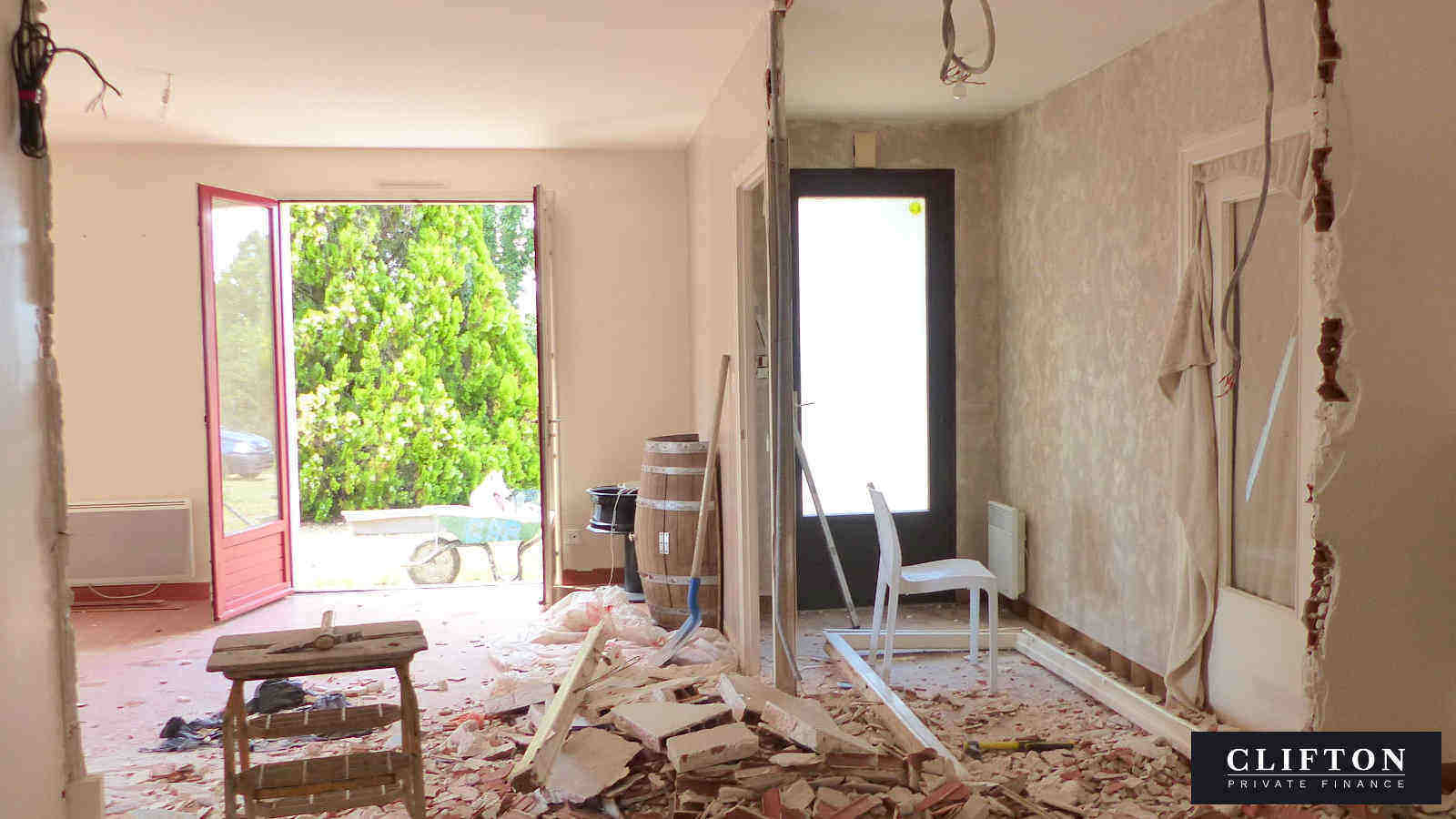 You could build a lifestyle business with a few rental properties or renovation. Or you could decide to make some serious money.
Linda Martin has been running a successful one-woman property development and rental investment business in Dunfermline, Fife for the past eight years. During that time (which included a three-year secondment back to a previous job in Sydney) she's completed 13 fix-and-flip projects.
Does experience matter?
Before she turned fulltime developer Linda worked as claims manager/director for a commercial insurance companies in Australia. Her work gave her invaluable experience working with structural engineers, architects and accountants, she says:
"I developed an all-round understanding of what was needed to put a building back together after natural disasters such as earthquakes and storms."
Set up business in the right location
Why Dunfermline? It may not be a recent destination on your satnav, but this prosperous town just to the north of the Firth of Forth is an easy 35-minute commute from Edinburgh: one of the most expensive property locations in the UK.
Plus it has a good supply of low to mid-priced 1970s family homes ripe for renovation.

When Linda moved here in 2011 the property market was in the doldrums.
"I picked up a 3-bed house for £50K, spent £15K on it and made £20K profit. I kept a small salary and put the rest back into the business."
We've worked with Linda setting up bridge finance for her last three renovation projects, and it's clear that she's an astute property investor.
She knows her market well, keeps a tight handle on the finances, and balances her business goals with her high professional standards.
We asked her for her tips for success:
1 Plan to a profit margin
"I look for a margin of at least 20% on properties I'm renovating to sell. Or a yield of 8% on a property I might keep as a rental investment."
Know the cost of materials and where to shop for the best buys. I'm a regular at all the local trade suppliers and hardware merchants: a £2 saving per pot of paint soon adds up.
I work on a timescale of around 6-8 weeks to turn around each property.
My aim is to turn over more properties in a year to increase my returns. Currently I do about 4.5 properties a year: I want to scale up to six to eight properties a year.
There's still plenty of scope here in Dunfermline. The key to success here is being close to one of the two train stations for commuting into Edinburgh.

2 Buy (and sell) at the right price
"A year or so back there were a lot of mum-and-dad investors coming into the market. They were willing to pay above market value and were happy with just making £10K on a property.
"I've had a bite taken out of my profit margins by the changes in regulations for Scottish landlords, and the introduction of the Additional Dwelling Supplement (ADS) on land tax in Scotland in January 2019 (which increased the tax on additional properties from 3% to 4%).
"But those changes have also knocked out a lot of the buying competition."
Know your market, and how much a completed house will sell for.
Understand the buying and selling process. Things work differently in Scotland with the closing date system.
Often the best deal for a seller isn't the highest price offered: it could be a quick completion date.
I won't buy a property that's too far from a train station.
Or if the neighbouring properties aren't well-maintained (I always look over fences into the back gardens).
Negotiate hard on your purchases: you have more leverage when you're buying. When you're selling the market dictates the price.
Never be greedy: if there's a good deal on the table, take it. You never know what's going happen that might affect the market.

3 Use the right finance
"I've built up a pot of capital I could now use to fund purchases, but it will only stretch so far, and I don't want to be limited by lack of funding."
Bridging finance is key to my being able to manage multiple projects at any one time.
It's a much better use of capital and the finance costs can be treated like any other development expense.
Also, a bridge can release money quickly which helps when negotiating a purchase.
4 Build a good team
"For me the people that support my business are not just my reliable team of good tradesmen but an experienced and efficient solicitor, accountant, finance broker and the estate agents I work with."
The days of buying with off-market deals are gone: estate agents have clear responsibilities towards their vendors.
But strong relationships with agents can help me when it comes to selling a property.
Good agents have a database of actively interested clients, and can often get a property sold at a good price before you need to start paying for a full marketing programme.
I use just one or two agents for selling: I've negotiated lower preferential rates, but I don't like to stick with just one agent.
My solicitor is a property conveyancing specialist: even my mortgage broker comments on how efficient she is.
My trades team is working on three projects at present: this is about the most we can handle unless I take on additional labour.
My broker at Clifton Private Finance is a crucial part of my business: Sam O'Neill is prompt, professional and cares about what he does.
5 Keep or flip
"I occasionally hold projects I work on: I currently have three rental properties."
For a rental property I'm looking for a family home, ideally a 3-bed house, that's also in the right location for schools / playparks.
You get fewer rental voids with long-term family tenants whose kids are at the local school, compared with more transient professionals.
If the market changes or tenants are devaluing a property I'll sell up and reinvest. I turned around my last ex-rental propperty in five days and sold it within 24 hours of it going online for the full home-report-value asking price.

6 Be involved on a daily basis
"I'm very hands-on. I'm buying and delivering materials, and I'm on-site every day doing the clearing and organising that keeps my trades team working.
"This is a full-time role for me, but I'm also a parent to a three and a five year-old. So long as the work gets done it doesn't matter what time of day I do it."
Have a plan for the work that needs to be done each day, communicate it to your work team, and stick to it as best as possible.
Be present.
Be your own customer.
Be the face of your business and stick to your values.
7 Maintain your standards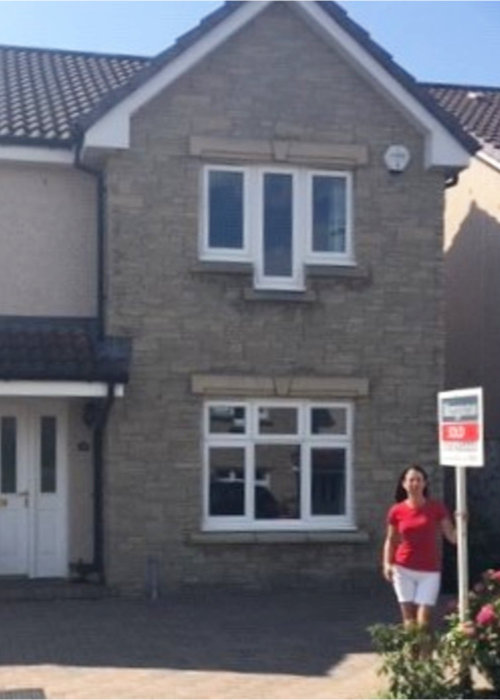 "I do things to a standard I'd be happy with. If it's cheaper to put the radiator on the wall where a homebuyer would actually want to put the bed… I wouldn't put it there.
"If something is impractical, there's always a potential buyer who will pick up on it."
The labour in doing tiling, for example, is the same whether you're putting up the cheapest tiles, or good-quality Italian ceramic tiles.
Unless your budget is already overstretched, the difference in tiling materials cost is minimal and you get a look that's really appealing.
I always dress my properties for sale, with beds and sofas and bedside tables: it hugely increases buyer appeal and adds 8-10% on price.
I've never regretted spending a bit more money. I've always regretted it when I've skimped.
Find the right finance for your property investment
Are you developing a similar property business? We can arrange the short-term borrowing you need for auction purchases or fix-and-sell projects, buy-to-let mortgages for rental investment properties, and development finance for larger-scale renovations or ground-up rebuilds.
Give us a call to discuss your business plans and the kind of funding you're looking for:
Read more about the most recent bridge finance we arranged for Linda
And our short-term property finance service
If you've found this blog useful, do pass it on...