Categories
How To Get A Bridging Loan For A London Property
14-October-2020
14-October-2020 9:06
in Bridging
by Jennifer Stevenson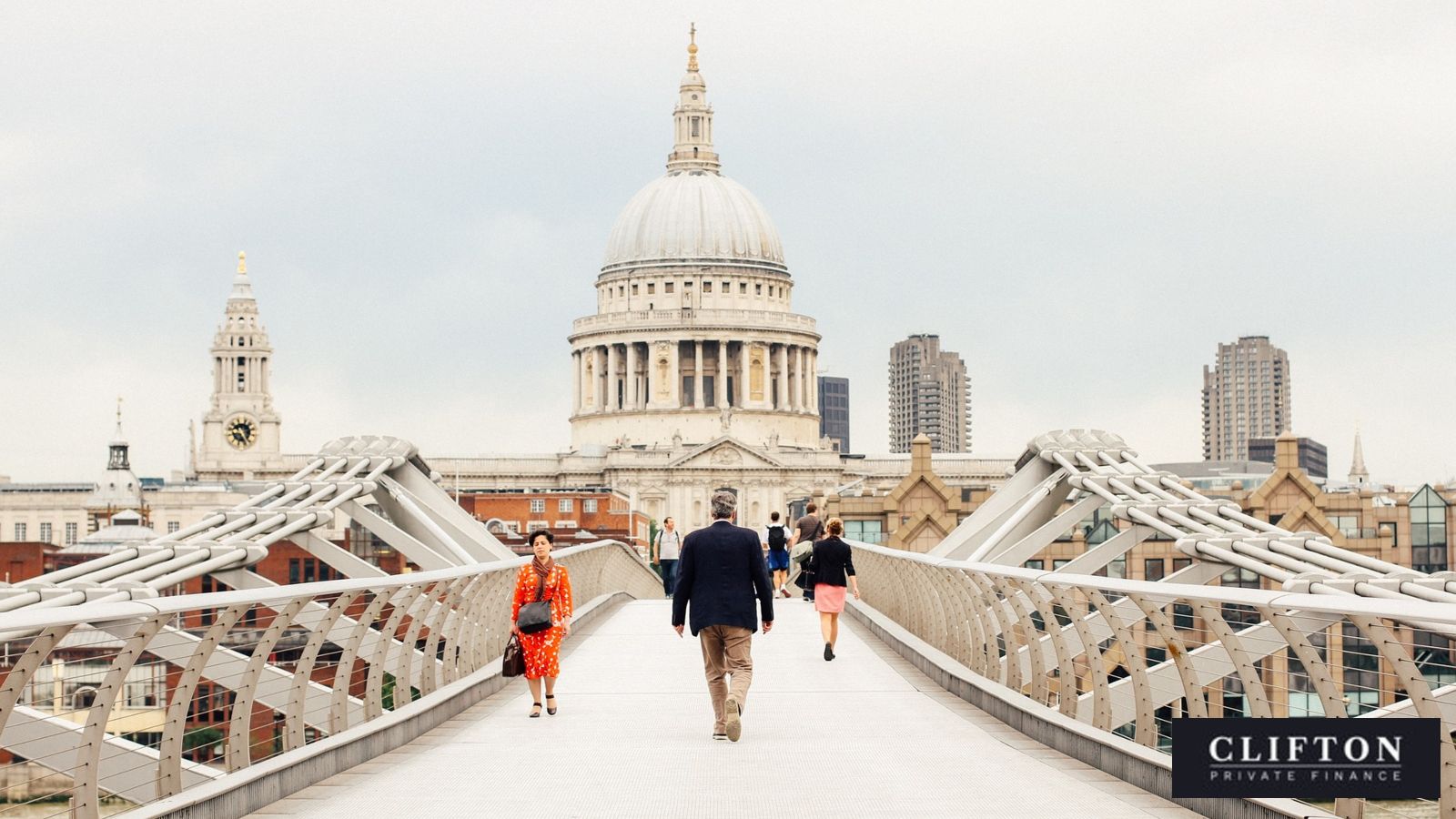 In the UK's most competitive property market there's still a need for fast, flexible financing for property purchases. House prices may be sinking in two out of five London postcodes, but there's still no time for leisurely buyer chains, or finance companies shilly-shallying around on will-they or won't-they lend to you.
House prices are dropping in the blue-chip boroughs of Camden, Kensington and Chelsea, Richmond and Southwark (but by little more than 1%). But elsewhere the market is still hot for the (comparative) bargains to be found in Redbridge, Barnet and Havering, as well as top-drawer Westminster and Greenwich.
Home owners or investors who don't have endless time and patience for property hunting and purchasing, or whose circumstances that are too unconventional for high-street lenders, still have a need for fast cost-effective short-term finance.
If you're a home owner…
Using a bridging loan for upsizing
You know how it is: no sooner have you started thinking that now may be the time to make an upward move – to a bigger house, or a shorter postcode with better schools – than you find the perfect house and suddenly need to act quickly.
Even if you put your own house on the market in plenty of time, and even if house prices are levelling off in the suburb of your choice, estate agents report that there's still stiff localised competition for the choice properties in desirable locations.
The quieter streets, and properties with south-facing gardens, will always attract a lot of interest from buyers in the know. These are the factors which will be important for you for many years to come, so you may make the judgement that the cost of a bridging loan to enable you to move quickly and secure the home you want is a worthwhile investment. For an indicative quote of the costs of bridging finance use our bridging loan calculator .
Using a bridging loan for downsizing
This is a classic scenario for many Clifton Private Finance clients: you have low loan-to-value (LTV) on your current mortgage which gives you plenty of equity to play with. You feel you ought to have the pick of the properties, but you're still competing against eager buyers moving up the buying chain.
Plus, you're not prepared to live amongst any renovations that may be necessary on your new home. And if it's proving complicated to match all the exchange dates along your chain, you're no longer in your 20s when all your possessions fitted into a couple of tea-chests and you were happy to camp out in rented accommodation in order to complete in time.
Taking out a bridging loan makes you effectively a fleet-of-foot cash buyer. And also enables you to complete on your purchase without waiting for your own sale to be finalised.
Case Study: When your perfect property comes onto the market, you may think because your capital is tied up in existing property you are not able to act. This is where bridging finance can be so useful.
Using a bridging loan to buy your next home at auction
Even in a market where prices are sinking across the board, there are bargains for the brave to be found at auction, amongst lenderrepossessions and properties for sale from deceased estates.
Bridging loans aren't usually appropriate for first-time buyers, because they need to be secured against assets (usually a property). But you may have access to alternative family assets to secure a loan.
Auction buyers can get agreement in principle (AIP) from a bridging lender before auction-day, based on details and valuations available pre-auction. A good mortgage broker will be able to connect you to lenders who offer specialist auction-buying products.
Using a bridging loan to extend a property lease
If the leasehold on your London property is approaching 80 years, or less, you'll find that its value is significantly diminished. Or if you want to buy a property with a "short" lease you will find it difficult getting a mortgage.
Leases on Central London properties are expensive – as you'll know. Bridging finance can enable you purchase the extension on your lease, and then remortgage, securing your property's value for the future.
More details on using a bridging loan to extend a lease in central London.
Funding for a divorce settlement
Bridging finance can be a cost-effective way of releasing capital tied up in property which is needed for a variety of purposes – including sharing the assets of a marriage in a divorce settlement.
In an ideal world, both parties would be willing to allow time for the full value of all the assets to be realised before they are divided up. But the legalities of the divorce process must follow a timely process, even though the details of property ownership are often quite complicated and may slow down a sale.
If you're an investor
Using a bridging loan to buy an investment property at auction
Auction properties are an attractive proposition for investors: you don't want to be competing on price with emotionally-committed would-be owner-occupiers. Auction properties often have assured shorthold tenants in residence, giving you an immediate income return.
Bridging finance may be the funding you need because:
You want to buy property quickly and then exit the bridge finance by taking on a commercial long-term mortgage
You want to buy property that's not currently in mortgageable condition, to refurbish and then either mortgage for letting, or sell on
Using bridging finance to undertake a permitted change-of-use development
Alert investors may own, or want to purchase, commercial properties which they can see offer greater value with a change of use, such as converting a hotel, care home or block of offices into homes.
Funding conversion of a nursing home to two luxury houses
Mr and Mrs B had owned and run a nursing home for 16 residents in Mill Hill for 22 years.
Increasing regulation in the care sector, and cuts to council assistance with fees, were slicing profit margins and they had decided to turn their business into an agency providing experienced domiciliary care workers in the local area.
They aimed to fund the establishment of the new business by the sale of the nursing home premises. As a current business it was valued at £3.25M, although that value was declining as residents moved out. Its property value as a substantial 19th-century property with effectively 16 bed-sits would be considerably enhanced if converted to two mansion-style homes.
An unregulated bridging loan gave them the funds to redevelop the property as two luxury properties, one with six bedrooms, the other with eight bedrooms, each with separate landscaped gardens and driveways. After just under two years the two homes went to market valued at £2.75MK and £3.2M each.
Using a bridging loan to extend your portfolio
If you've achieved attractive returns on your properties portfolio and are looking to extend your property holdings, ambitious growth may not be financed solely from income.
Property investors, with their complicated sources of income and range of assets, can be a challenging lending prospect for high street banks. Bridging finance, with its focus on asset value and LTV can be a flexible means of raising additional capital for further property purchases.
Read how we've helped other secure their dream London property:
Are you looking for bridging finance?
Get in touch with our team
And if you've found this blog useful, please do pass it on...