Categories
How to find finance for a small property development
19-May-2017
19-May-2017 15:20
in Development
by Jennifer Stevenson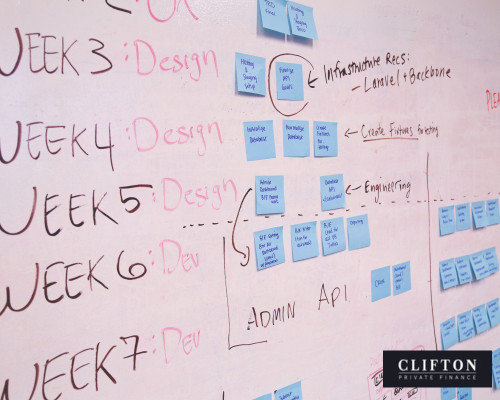 If you are planning a small property development, having the right finance in place is key.
Exactly how you fund a property development will depend on the nature of the project and your own circumstances. In this article, we look at some of the main types of development and the funding options available for them.
How the type of development affects your finance options
Small property developments generally fall into one of three main categories – light refurbishment, heavy refurbishment (a.k.a. renovation), and ground up developments.
The types of development finance you can access will depend on which category your project falls into.
Light refurbishment
If you are buying a property which only needs minor, mainly cosmetic, work carried out, you may be best simply getting a traditional residential mortgage.
As long as you can borrow enough to fund the purchase and necessary work, this can be an affordable choice.
If you already own the property, you might need to look at remortgaging or taking out a separate secured loan.
Heavy refurbishment
Refurbishment finance also referred to as renovation finance includes improving unmodernised and derelict properties, as well as change-of-use developments, such as office and barn conversions.
In such cases, you are unlikely to get a mortgage because the property will be considered "unmortgageable" if it is deemed currently uninhabitable. Any house without a functional kitchen and bathroom will be automatically considered unmortgageable.
A common solution is to use a bridging loan, which allows you to borrow similar amounts to a mortgage but can be secured on unmortgageable property.
Ground up developments
If you are building a development from scratch, you will also struggle to get a mortgage as there is nothing to secure it against. Some banks offer self-build mortgages which may be worth considering if you are planning to build your own home, but are no use for commercial developers.
Again, bridging loans can provide an attractive solution as you can borrow against the gross development value (GDV) of the project i.e. how much it is expected to be worth once finished.
How bridging loans work for development finance
Bridging loans are a kind of short term finance, which provide a temporary funding solution when other types of finance are not available or suitable for your needs.
Bridging finance has a number of advantages for property developers. It can be secured on unmortgageable property, the amount you can borrow is usually based on the projected final value of the project and loans can be arranged fast, often in as little as 5-7 working days.
Loan terms are usually 1-18 months, although longer term borrowing can often be agreed if necessary. You will usually have to pay an arrangement fee for taking out a bridging loan and may have to pay an exit fee when the loan is repaid (although not all lenders charge exit fees). Both fees are usually 1-2% of the capital borrowed.
Another advantage for developers is that you usually have the option to take the money in instalments, only paying interest on the money you have already received. This interest can normally be rolled up and paid when the loan is repaid, so you do not have to find the money for monthly interest payments.
You will have to specify an exit strategy when taking out a bridging loan, which details exactly how you will repay the money. For most small developments this generally means refinancing with a mortgage or selling the finished development when the project is complete.
Find affordable finance for small property developments
Clifton Private Finance have been working with both private and commercial property developers for many years to find appropriate development finance for their projects. We have links with all the top bridging loan lenders so can always offer you the most attractive rates currently available.
Looking to finance a small property development? Call us on 0117 959 5094 or use our simple contact form to get in touch.