Categories
How To Get A Regulated Bridging Loan
09-February-2018
09-February-2018 19:05
in Bridging
by Jennifer Stevenson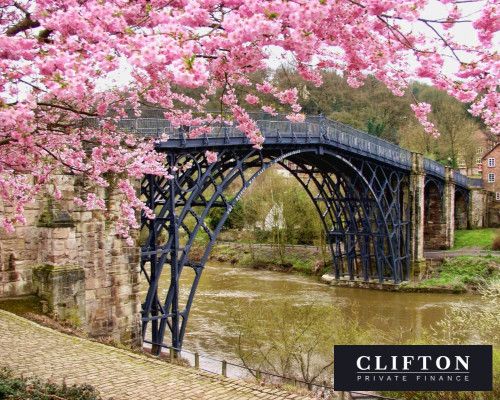 A regulated bridging loan is where the loan is secured on a property you or your family are going to live in.
Buying a property can be extremely time sensitive; having readily available finance to complete a purchase quickly can make the difference between a successful or failed transaction.
Regulated Bridging Loans
A regulated bridging loan is a type of short-term finance that can provide a substantial amount of funding within a short period of time. Regulated bridging loans are usually used for short-term usage, to 'bridge' the gap in funding until more permanent finance can be secured on residential property where you or your family are going to live.
Features of regulated short term finance - Typically:
Finance from £50,000
Terms from 1 to 12 months
Loan to value up to 75%
Bridging loan features
Bridging loans often come with unique features that lend themselves perfectly to certain scenarios.
A bridging loan will typically come with the option to "roll-up" interest to pay at the end of the term of finance. This may be an appealing feature, as it could allow you to avoid servicing monthly interest payments and focus your finance on the purchase of the property.
Bridging loan lenders will require a clear exit plan in place before granting a bridging loan. An exit plan is the method you intend to use to repay the loan at the end of the term. An example of an exit plan is where the proceeds of the sale of the borrower's existing property are used to repay the loan.
Also, some bridging loan lenders give borrowers the option to receive the loan at once or in stages. This may be an attractive prospect, as it enables the borrower to receive the funds as and when required. As interest is only charged on the capital received, this could reduce the overall cost of borrowing.
Bridging loan calculator
If you want to find out just how much you could secure with a bridging loan, use our Bridging Loan Calculator.

Downsizing
There are many reasons why you may want to downsize your property, you may want to live mortgage free or you have a surplus of space in your property.
If you have found your dream home, you may want to move quickly or face potentially losing your property to another buyer.
The majority of those looking to downsize will approach a traditional lender to secure a mortgage to purchase their desired property.
However, traditional lenders' applications can take up to several weeks or even months to process. You may not be in a position to wait weeks or months to receive the finance you need to downsize.
Quick turnaround
Bridging loan lenders' applications can be processed a lot faster than others, which could minimise potentially costly delays. Some lenders are even willing to provide a bridging loan within a matter of weeks, depending on your set of circumstances.
A bridging loan for downsizing your home
A client, who owned a property outright in Surrey worth £1 million, wanted to downsize to a property worth £600,000.
We were able to arrange a short term bridging loan within a few weeks, which was secured against the client's unencumbered residential property. This ensured that the client did not lose their property to another buyer, and enabled him to downsize quickly.
Upsizing your residential home
There may be times where you need to upsize, as your existing property no longer caters for your needs.
If you have found your desired home but have yet to sell your current home a regulated bridging loan can provide the funds to make the transaction happen.
The lender will want to understand how you will fund the exit. As with a downsize bridge if a mortgage is being used to pay off the loan an agreement in priciple from a mortgage lender will be required as part of the application process.
Breaking a mortgage chain
There is nothing more frustrating than a break in a property chain. If you are in a mortgage chain and it collapses, then it could prevent the buyer of your existing property from completing the purchase; which could stop you from buying the property you intend to move into next.
If you have secured a mortgage through a traditional lender, you will have likely had to pay solicitors' fees, survey fees, and potentially a non-refundable mortgage arrangement fee. If there is a break in the chain, then you may be facing not only stress, lost time but wasted personal expense.
Generally, bridging loan lenders can provide finance in a shorter space of time. Therefore, if there is a break in the chain, then finance can be raised fast enough to ensure that the break does not adversely affect the purchase of your property.
Case Study: Regulated bridging loans to break a mortgage chain
Our client wanted to move house, and found a perfect property for him in a great location.
The sale of his existing property would cover the asking price of his desired property. Unfortunately, the client's buyer pulled out and caused a break in the chain.
This meant that the client could not put an offer on the new property, and he was worried that he would lose his dream home.
We arranged a bridging loan, within 15 working days, secured against both his existing residential home and the property he wanted to buy. This enabled him to put an offer on the new property before the sale of his existing home.
Buying property abroad
Whether it is due to the uncertainty surrounding Brexit or simply for a new employment opportunity, moving abroad may be an appealing prospect. Whatever the case may be, you will need a substantial amount of funding to move.
Geographical limitations...
Traditional lenders are often reluctant to provide a mortgage to purchase a property abroad, unless they have an establish branch in the country you intend to move to. This could restrict your options in relation to moving abroad.
Bridging loan lenders have a wealth of experience in assisting a variety of clients, so factors like buying a property abroad will not delay or affect an application.
Lenders who provide bridging loans focus on your ability to repay the loan, so as long as you have a clear exit plan, buying a property abroad should not cause an issue.
Case Study: Regulated bridging loan to purchase property abroad
Our clients, an elderly couple with an unencumbered property worth £420,000, wanted to sell their home in Torquay and move to France.
They put their property on the market and found the perfect little French cottage to move to.
Their property was not selling, which was causing a lengthy delay in their moving plans.
We secured an Agreement in Principle for our clients to provide the seller with evidence of their intent to purchase the French property.
We then were able to raise a bridging loan for £155,000 within a number of days, which allowed the couple to purchase the new property before the sale of their existing home.
Inherited property
You may find yourself in a scenario where you have inherited a percentage of a property from a family member and you want to buy out your sibling's share.
Depending on the split of the property, you could require additional finance to complete the purchase.
Typically, securing a mortgage from a traditional lender can be a long and drawn out process. Although application criteria will vary from lender to lender, you will likely need to provide:
a deposit
details of your credit history
proof of your income
It can be time consuming and inconvenient to locate and provide the aforementioned documentation. In addition, your application could be unsuccessful (depending on your current financial commitments).
If you are buying the property to live in a regulated bridging loan could provide a solution in this scenario.

Short-term finance to buy out sibling
A bridging loan could be well-suited to buying a percentage of a property from a sibling. This is because bridging loan lenders often do not require the documentation that a traditional lenders demand; this could enable you to complete the purchase without delay.
Next steps
To get a regulated bridging loan quickly to satisfy your financial needs, call us on 0117 959 5094 or complete our callback form.