Categories
Buying a Home in Spain - How to Use a Bridging Loan on Your UK Property
06-December-2017
06-December-2017 16:46
in International
by Jennifer Stevenson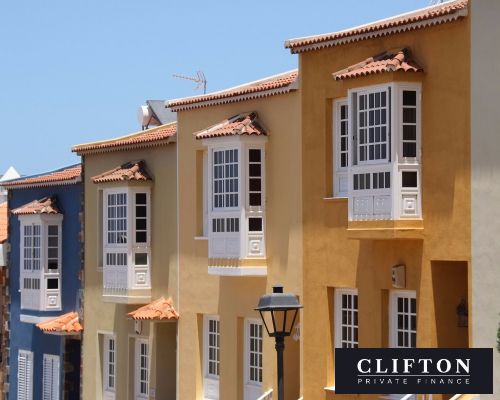 We often speak to individuals who are looking to purchase a second home in Spain or downsize and move to Spain permanently.
Spain has one of the highest percentages of British expats in the world. Although Spain has traditionally been thought of as a holiday destination or "retirement haven", an increasing number of people in employment are moving to Spain. This should come as no surprise, as the majority of British expats are generally satisfied with the quality of life in Spain.
Not only is the quality of life a potential pull for British expats but also the uncertainty surrounding Brexit has caused more people to consider moving to Spain.
Don't Wait To Sell Your Existing Property
If you have found a property in Spain, which you want to purchase, you will have to act quickly so as not to lose it to another buyer. The property market continues to be extremely competitive and it is integral to have readily available finance to secure your desired property.
The majority of home owners looking to move to Spain will often wait for the sale of their existing property and, with the proceeds of the sale, purchase their new home. However, due to the housing market in the UK, selling a property can take some time and may result in losing out on your new home.
If your property is not selling quickly enough, you may want to explore your other financial options to ensure you secure your desired property.
Avoid Traditional Lenders
It is not uncommon for those who want to move quickly, whose property is not selling fast enough, to approach a traditional lender for financial assistance. Alternatively, some homeowners even look to take their property off the market and refinance it to help them to raise the finance they need.
If you need funding quickly and your house is not selling as fast as you would like, approaching a traditional lender may not be your best option.
An application with a traditional lender, such as a high street bank or a building society, can take up to several weeks or even months to process.
A lengthy application process, such as those found in high street banks, can cause significant delays and may stop you from securing the property that you want. In addition, applications to traditional lenders for finance to move to another country may take a lot longer than usual. This is something to bear in mind whilst planning your move to Spain.
If you have found your dream home in Spain and you need to secure adequate finance, then you may want to explore your bridging loan options.
Fast Finance Through Bridging Loans
Bridging loans are a type of quick, short term finance that can provide a significant amount of capital, which can 'bridge' the gap in funding until long term finance is in place.
Bridging loans may be a viable option, as they can be secured against commercial property, residential property, building plots or even land without planning permission.
This means that you could secure a bridging loan on your existing property to enable you to purchase your new home in Spain.
Bridging Loan Calculator
Find out just how much you could get by using our Bridging Loan Calculator below.

Features Of A Bridging Loan
Bridging loans often come with the option to 'roll-up' interest to pay at the end of the term of finance.
This may be an attractive benefit, as it could allow you to avoid monthly interest payments and direct all your finance towards buying your desired property and moving to Spain.
To qualify for a bridging loan, you need to ensure you have a clear exit strategy.
An exit strategy is the method that you intend to use to repay the loan at the end of the term of finance. An example of an exit strategy is where you repay the loan after the sale of your existing property.
Bridging Loan Application Process
Unlike traditional lenders, bridging loan lenders often have a faster and more straightforward application process.
Bridging loan lenders will usually focus on your ability to repay the loan, hence the requirement of a clear exit strategy. This approach may suit your circumstances, as the sale of a property is usually an attractive exit strategy to lenders.
Typically, bridging loan lenders have a wealth of experience and provide bridging finance for a number of circumstances; the prospect of financing a move to Spain may not affect the application process with a bridging loan lender as it would with a traditional lender.
Where traditional lenders' applications can potentially take up to several months to process, bridging loan lenders understand the need to act quickly when purchasing a property.
Depending on the lender, it is possible to source a bridging loan within 7 working days.
How To Get A Bridging Loan
It is important to note that bridging loan deals are often not available to the general public and are not featured on comparison websites.
If you require a bridging loan, it is advisable to speak to a professional broker to assist you in securing the best deal for your property.

Clifton Private Finance
If you need a bridging loan to use on your UK property to move to Spain, we can help.
As a specialist property finance broker, we have a proven track record of helping individuals based in the UK move and start a new life abroad. We have strong professional relationships with private banks, specialist lenders, family offices and wealth managers and can secure the best financial solution with favourable terms to meet our client's needs.
To investigate your finance options, call our team on +44 203 900 4322 or use our callback form below.