Categories
Short Term Property Finance Options For Property Development
04-October-2017
04-October-2017 12:50
in Development
by Admin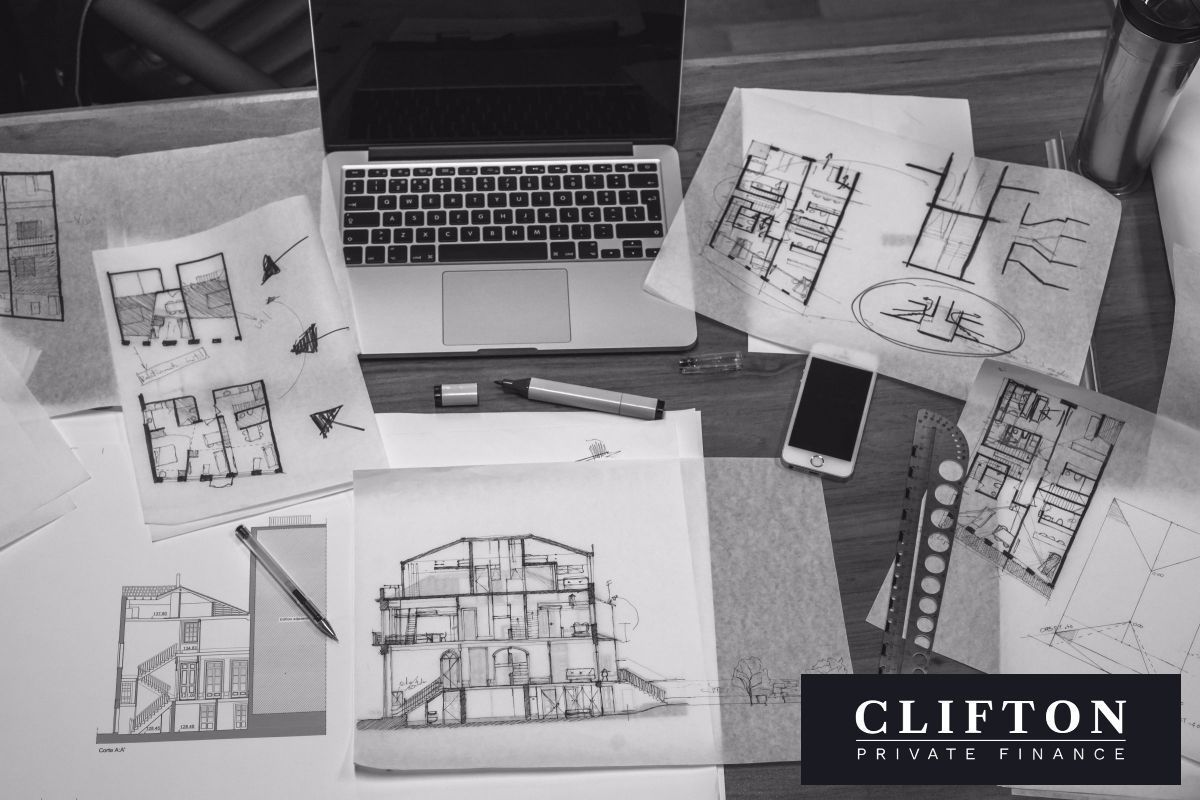 Securing adequate finance is essential for a successful property development. However, property development is an extremely competitive market and there is a greater demand for finance in a short space of time.
Whether you're a seasoned property developer or you're new to developing properties, there are financial options available to complete your project. The range of options that you can access and the rate of interest you will have to pay will depend on your experience, but there are lenders prepared to provide finance to applicants with varying levels of experience.
Bridging Loans
Bridging loans are a type of loan specifically designed for shorter term usage to provide a temporary cash flow solution to 'bridge' the gap until permanent finance is in place. A bridging loan could allow you to progress your development without any delays.
Property developers are taking a more innovative approach to financing their projects and bridging loans are becoming a popular tool for developers because they can offer:
Finance from £50K to £25M
Term of finance from 1 to 36 months
Development finance within 7 days is possible
FCA Regulated and unregulated loans
Funding for individuals, limited companies, sole traders and partnerships and trusts
No upper age limit
Finance for unmortgageable properties
Property developers may be drawn to bridging loans, as bridging loan lenders offer the option to 'roll-up' interest to pay at the end of the term of finance. This enables developers to avoid monthly interest payments and direct their funding towards their projects.
Bridging loans may be available to both experienced and new developers, as unlike traditional lenders who look at the developer's income before providing a loan, bridging loans lenders focus on the developer's exit plan. An exit plan is the method that the developer intends to use to repay the loan at the end of the term of finance. An example of an exit plan is to repay the bridging loan with the proceeds of the sale of the property, upon completion of the development.
Development Finance
Development finance is an alternative way to obtain the funding you need to complete your project. Depending on the circumstances, it is possible to obtain up to 100% development finance from certain lenders.
If you have a strong background in property development and you have a portfolio with evidence of successful projects, then you may be able to access up to 100% development finance.
Development finance may provide:
Loans from £50k to 25m
Funding up to 70% Gross Development Value
Terms of finance between 3 and 24 months
The amount of development finance that you can secure will depend heavily on your experience as a developer. It should be noted that if you are a new developer then you will not be able to obtain 100% development finance.
Refurbishment Finance
You may wish to explore your refurbishment finance options. Refurbishment finance provides funding that can offer:
Development finance from £50K to £25M
Development finance up to 75% loan to value ratio
Interest rates starting from approximately 0.55%
Flexible finance terms up to 24 months
It should be noted that lenders will offer you two different types of refurbishment finance. In order to get the most out of refurbishment finance and potentially maximise the returns of your project, you need to know which type of finance is best suited for your circumstances.
Light Refurbishment Loan
A light refurbishment loan is suitable for smaller projects where:
No planning permission is required
The building regulations do not apply
There isn't a change to the nature of the premises
It is a non-structural refurbishment
The cost of the project is below 15% of the value of the property
This type of loan would be appropriate to use for work that changes the aesthetics of the interior of a property.
Heavy Refurbishment Loan
Secondly, providers will offer a heavy refurbishment loan. These loans are more appropriate for larger projects where:
The cost of the project is above 15% of the value of the property
Planning permission is required
Building regulations do apply
This type of loan would be appropriate to use for extensions, loft conversations, structural amendments and change of use.
The amount of funding that you can secure through refurbishment finance will depend on your experience as a developer. If you are new or inexperienced developer, you should expect to access less funding and pay different rates than a seasoned developer.
Mezzanine Loan
Mezzanine finance may be a good option if you need development finance quickly. A mezzanine loan sits behind the prime lender and acts as a second charge for the development.
This type of loan may be appropriate if you have existing finance in place and there is a shortfall in the funding, as a mezzanine loan may be able to provide further finance to 'plug' the gap.
The majority of mezzanine loan lenders are prepared to provide up to 20% of the gross development value.
It is commonplace for the breakdown of funding to be:
Prime lender: 70% of the total cost
Mezzanine lender: 20% of the total cost
Developer: 10% of the total cost
Unlike the other types of property development finance above, mezzanine loans are strictly reserved for experienced developers with a proven track record of successful projects. Therefore, if you are a new developer you will not be able to secure a mezzanine loan.
Get Short Term Property Finance With Clifton Private Finance
The financial service industry is a complex and ever changing market, and as such it may be difficult to find the financial product that meets the needs of your project.
You may benefit from contacting a professional adviser, to gain a clear picture of the options available to you and secure the best financial solution for your set of circumstances.
As a specialist property finance broker, Clifton Private Finance can secure the best property development finance for you.
A Clifton Private Finance Case Study
The client had sourced land in Clacton-on-Sea worth £190k and intended to build four semi-detached houses. Due to some unforeseeable delays the client had only ten days to complete the sale.
The client needed approximately £625k to complete both the purchase of the land and the development of the houses.
With such a short amount of time, the client decided not to approach a traditional lender and contacted Clifton Private Finance to explore his finance options.
We felt it was important to complete the purchase of the land as soon as possible and therefore sourced a bridging loan with a three month term of finance, to cover the cost of the purchase of the land within seven days.
After the client completed the purchase, we were able to persuade the lender to refinance their own loan with a development loan facility. The client used some of his own capital to start the project and bring it to a certain point and the development was funded completely thereafter.
Next Steps
If you need short term property finance, call us on 0117 959 5094 or alternatively fill in our call back form.