Categories
UK Mortgage Rates Start To Go Up After Record Lows - What Does It Mean For Homeowners And Landlords
02-November-2017
02-November-2017 11:57
in News
by Admin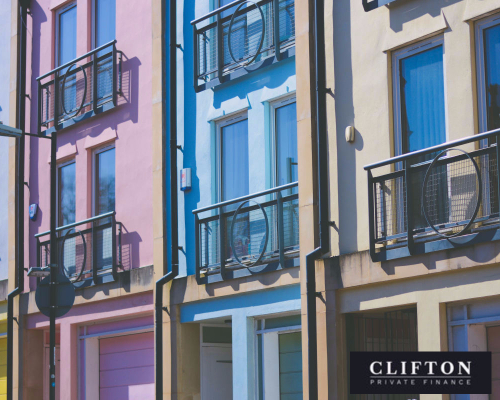 It has been reported that the UK mortgage rates are creeping up, after a long stretch of record low interest rates on mortgages; with the uncertainty surrounding last year's Brexit vote and the weakening of the pound in the last twelve months, the UK housing market has become a difficult one to navigate. We look at what the increase in mortgage rates mean for homeowners and landlords.
Bank of England
The Bank of England's Monetary Policy Committee are scheduled to discuss the Bank of England's base rate on 2nd November. For the last few months, economists have predicted that not only will the Bank of England increase their base rate, but they have no choice. The most likely reason behind the interest rate increase prediction is because the Office of National Statistics reported that inflation hit 3% in September.
The majority of those who believe the Bank of England's interest rate hike is inevitable are also forecasting another interest rate increase in the near future.
Although the rise of the interest rate of 0.25% would only be a small increase, it will impact mortgage rates offered by traditional lenders. This has been evidenced by well-established high street banks such as Barclays, NatWest, Nationwide, Halifax and Santander withdrawing some of the lowest rates on the market, even before the Bank of England have made their decision.
Mortgage rate rise
In the weeks leading up to the Bank of England's Monetary Policy Committee, there has been an increased activity with high street banks and their mortgage rates.
For example NatWest increased the cost of its five year fixed rate mortgage last week. Other traditional lenders have followed suit, as both HSBC and Barclays have pushed up their rates ; even Yorkshire Building Society, who stated that their two year fixed rate of 0.99% and five year fixed rate of 1.55% would stay for the foreseeable future, have withdrawn their market leading rates.
Mortgage lending increase
The UK Finance, a trade association representing banks and other mortgage lenders, reported that mortgage lending in August was up £1.2bn when compared with July's. It was also reported that home movers borrowed £8.4bn, 18% more than in July, and first time buyers borrowed 16% more in August than the month before.
UK Finance's figures suggest more people are borrowing to become homeowners. The steady increase of mortgage rates have led to concerns about the affect it will have on the increasing number of homeowners, as a number of homeowners and all of first time buyers will have never experienced an base rate hike since beginning their mortgage.
Mortgage rate rise affecting homeowners
Statistics released by the Bank of England state that 43% of homeowner mortgages are variable or tracker rate mortgages. Tracker mortgages or variable mortgages are heavily dependent on the base rate set by the Bank of England. Those on a tracker mortgage will see any interest rate increase passed directly on to them, as these are usually pinned to the Bank of England's base rate directly.
Those on other types of variable rates may also have some or all of the increase added to their annual interest rate, depending on the product and the lender. This means that if the Bank of England's interest rise goes ahead as predicted, 43% of homeowners' mortgages would be affected.
With mortgage rates already on the rise and some bound to increase, providing the Bank of England increases their base rate, a large percentage of UK homeowners' cost of living will increase.
Moneyfacts released figures that show that, on average, a family with a £200,000 mortgage on a 25-year term will pay almost £25 a month extra if the rate goes up by 0.25%. Although it does not seem like a significant amount of money, this is almost an additional £300 a year. To put that into perspective, a lower tax bracket payer would have to secure an annual pay rise of approximately £3,600 to avoid being affected by this increase.
Home owners remortgage
Some lenders have already increased their mortgage rates. In reality homeowners who are sitting on lender standard variable rates or who are on tracker rates, are in danger of losing a lot of money if they do nothing. Provided they have at least 10% equity in their property and the mortgage market remains as competitive as today, homeowners may want to consider exploring their refinancing options, as it could result in significant savings.
For those who intend to remortgage their property to insulate themselves from the mortgage rate increase, it is important to consider the associated costs. Some lenders will charge early repayment charges and exit fees.
The process of remortgaging a property may be complicated and stressful, especially without an in-depth knowledge of the financial services industry. It may be beneficial to contact a professional mortgage broker, as a good broker will be able to guide you through the refinancing process, identify the best refinancing option for you; negotiate the best exit and early repayment charges and potentially have access to mortgages with competitive rates that are not available on the high street.
Fixed term
The Bank of England reported that 57% of homeowners with a mortgage are on fixed rate mortgages. This means that they will be unaffected by any potential base rate rise until the end of the agreed fixed term.
Refinancing a property with a fixed term mortgage will not only protect against the Bank of England's potential interest rise, but also protect against any subsequent interest hikes throughout the agreed fixed term.
Another possible reason to refinance a property is to take advantage of the fixed rate mortgages' lower interest rates. Although some lenders have already withdrawn their most competitive mortgage rates, there are still some available on the market. Refinancing a property with a fixed rate mortgage can help delay the effect of the mortgage rates increase.
If you refinance and secure a fixed rate mortgage, you may be able to benefit from record low interest until the end of the agreed term saving you money in the long run.
Longer fixed term mortgages
Refinancing to a short fixed term mortgage with the lowest interest rate available may be an attractive prospect.However, at the end of the initial fixed term period the mortgage will revert back to the lender's standard variable rate (SVR). Some may argue that they can just refinance once the fixed term ends, but if the value of their home has fallen and thus their equity is reduced, they may be stuck on the higher SVR and unable to refinance.
Due to the uncertainty of house prices, it may be worth refinancing a property to a long term fixed rate. This is because the house prices may fall quickly, resulting in a reduction of equity in the property, making it harder to refinance effectively.
Example:
Yorkshire Building Society Five Years Fixed Term at 2.49%
Chelsea Building Society Two Year Fixed Term at 1.83% revering to 4.74%
A homeowner secured a two year fixed mortgage with Chelsea Building Society of £180,000 for a property worth £200,000. As the introductory rate just 1.83%, their monthly mortgage payments were £748.
Towards the end of the fixed term, they wanted to refinance their property in order to take advantage of a better rate; however, as they did not have enough equity in the property, they found themselves unable to refinance and were forced to revert to Chelsea Building Society's SVR of 4.74%. The SVR increased their monthly mortgage payments to £1,025 (almost £300 more than they were originally paying).
If the homeowner in the example above had opted for the Yorkshire Building Society Five Year Fixed Term Mortgage, they would have paid significantly less over the five year period than if they reverted to an Chelsea Building Society's SVR after year two.
The homeowner's monthly mortgage payment would have been £807, which means over five years the homeowner would have paid £48,420. Subsequently, as the homeowner stayed with the Chelsea Building Society Two Year Fixed Rate Mortgage that reverted to a higher SVR they paid £54,852.
The example above demonstrates that taking the long term approach can result in significant savings, when it comes to refinancing a property.
Buy to let mortgages
The recent rise in mortgage rates is not good news for landlords. There have been a lot of changes to the buy to let mortgage market recently, which may make it harder for landlords to access the finance they need and to receive healthy returns.
Landlords have had to deal with tax relief changes that will affect their tax bills. Landlords can no longer deduct their entire expenses incurred through their buy to let properties when calculating their profits; and by 2020 landlords will be unable to write off mortgage interest from their profits in their end of year self- assessment. This means that landlords will have to find a way to save money in order to pay meet their new tax bill requirements.
The Prudential Regulation Authority has introduced regulations that have influenced the way traditional lenders consider buy to let mortgage applications. For example lenders now implement a stricter income stress test, which requires landlords to be able to afford mortgage payments in the event that interest rate increases to 5.5%. This has decreased the loan to value amounts that some landlords can secure.
The new regulations that govern the buy to let mortgage market have increased the cost of lending for traditional lenders. As a result, buy to let mortgages rates have increased even further since the start of September.
To counter the effect of the combination of the new tax rules, new regulations and the increasing mortgage rates; landlords may want to consider their refinancing options.
Refinancing buy to let mortgage
In order to afford their increased tax bills and increasing mortgage rates, it could be a prudent course of action for landlords to refinance their buy to let properties.
Landlords may still be able to secure a better mortgage rate from a traditional lender by switching to a fixed rate mortgage. As discussed earlier, refinancing with a fixed rate mortgage can result in significant savings.
However, due to the regulation changes imposed onto lenders by the PRA, it may be more difficult for landlords to secure the finance they need to refinance their buy to let property. For those landlords who need to refinance their buy to let properties, but cannot satisfy the lenders' criteria, it may be beneficial to contact a mortgage broker to access refinancing solutions that are not available on the high street.
Clifton Private Finance
As a professional mortgage broker, Clifton Private Finance has a wealth of experience in helping both homeowners and landlords remortgage their property; through strong links to private banks, specialist lenders and wealth managers, Clifton Private Finance can arrange the best financial solution to counter the effect of mortgage rate increases.
If you are a homeowner or landlord and you want to refinance your property then call on 0203 900 4322, alternatively complete a callback form.