How To Get A Barrister Mortgage
09-January-2018
09-January-2018 8:55
in General
by Admin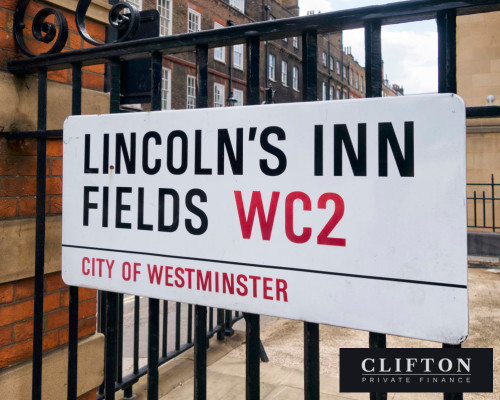 Whether you have just finished your pupillage or you are an experienced barrister, applying or refinancing an existing mortgage can be less than plain sailing.
Barristers and residential mortgages
Historically, traditional lenders have catered well for the majority of legal professionals including solicitors, law firm partners and lawyers in general. Therefore, on the whole lawyers do not struggle to get a mortgage from a traditional lender.
However, as a self employed barrister, it can be more of a challenge to secure a residential mortgage from a traditional lender. Barrister mortgages may be hard to secure with a high street bank.

Going direct...
High street lenders have processes that are geared up for employed individuals where income is static and easy to evidence.
Challenges come if you are self employed and income is less predictable or complex in nature.
If you approach a traditional lender directly for a residential mortgage, depending on the lender you choose your experience may be something similar to "The good, the bad, and the ugly".
Over the last few years lenders have tightened up their application processes. You can expect a forensic examination of your profit and loss accounts, tax returns and bank statements in determining appetite to lend. For lenders not geared up to dealing with self employed professionals this process is not always a comfortable one.
Not always the best mortgage deal...
A common complaint about traditional lenders approach is that they do not always have the expertise to deal with the complexities of a barristers' income.
This can lead to mortgage offers that are not as competitive as they could be.
A lack of understanding of barrister gross earnings can cause problems. Due to the nature of barrister work, there are considerable work related costs such as travel costs, chamber fees, law society fees, Bar Council representation fees and legal database subscriptions that can make up an invoice.
Not only are barristers' gross earnings reduced by work related costs, but also it is common for barristers' finances to be adversely affected by long cases or debts owed by clients and solicitors.
Finally, a barrister's earnings are likely to increase substantially over a short period of time whilst traditional lenders tend to typically focus on past earnings.
As a result of traditional lenders' inability to provide an effective mortgage service, many barristers find that they may not be able to get a residential mortgage that fairly reflects their earnings potential.
Typically, normal residential mortgage applications with traditional lenders usually take several weeks or months to progress, particularly for new mortgage applications because of the self employed nature of a barrister's work; a high street lender might take a number of months from application to drawdown.
Barristers and buy to let mortgages
If you want to purchase a property with the view to rent it out, you will need a buy to let mortgage. Buy to let mortgages have become harder to secure, due to the changes in the buy to let mortgage regulations that came into effect in 2017.
Income stress test...
Traditional lenders will now require barristers to satisfy an income stress test. In order to satisfy the test, you will need to demonstrate that you can afford mortgage payments in the event that the interest rates increase.
As discussed above, traditional lenders may not be equipped to review your earnings accurately. Therefore, it is possible that you may fail the income stress test even if you could afford the mortgage repayments, due to the lender's inability to accurately review your income.
Review of portfolio...
If you have multiple buy to let properties, traditional lenders will review your entire portfolio to check your properties are profitable.
It should be noted that equity can no longer be spread across a property portfolio to 'hide' properties that do not provide healthy returns. Therefore, if you do have a property that is not profitable then you may not receive the buy to let mortgage you require.
Rental coverage ratio...
To secure a buy to let mortgage, you will need to have a rental coverage ratio of typically 145% for normal buy to lets and 170% for Houses in Multiple Occupation. It is important to know that the rental coverage ratio must be based on a professional surveyor's valuation. Therefore, you cannot simply state the amount of rent you intend to charge for your property.
Need for a broker
It goes without saying that barristers are well versed in putting together a persuasive argument to achieve the result they want.
The issue here is that compiling all the necessary documents, presenting earnings evidence that truly reflect your earnings and negotiating with the mortgage lender takes a lot of time and effort. This is where a good finance broker can help.
If you are a barrister and you need a mortgage, it is advisable to contact a broker. A specialist broker will be able to provide a breakdown of all the mortgage deals available to you and identify the best one for your set of circumstances. They also may have connections with specialist lenders and private banks who can provide mortgages that are not available on the high street.
Specialist finance
Specialist lenders & private banks typically work through selected brokers.
Traditional high street lenders are often unable to provide mortgages that accurately reflect barristers' income. The good news is that there are a number of specialist lenders who understand barrister income profiles and can provide financial solutions that cater for complex streams of income.
Specialist lenders & Private Banks will often take a "bespoke" view of a client's future earnings and will tailor their mortgage product offering accordingly. This perspective allows barrister professionals to secure mortgage finance that more accurately reflects earnings.
Specialist lenders, particularly private banks, provide mortgage product options that are well suited for international clients eg. Barristers working abroad or those working for law firms based offshore.
Small deposit…
Due to the bespoke nature of specialist mortgage finance, the lender will look at future earnings potential. This means that, depending on individual circumstances, securing a mortgage with a low deposit can be possible. There are even some lenders who are prepared to provide up to 95% loan to value. For mortgages in excess of £1 million pounds, this finance will normally come with the caveat that over the first 5 years of the mortgage: the lenders exposure is reduced by agreed repayments of capital.
Clifton Private Finance
If you are a barrister in need of a residential or buy to let mortgage we can help.
As a specialist property financial broker, we have a wealth of experience in sourcing the mortgage that suits out clients. We can take the time, effort and stress out of getting mortgage finance or refinancing an existing property.
We have strong professional relationships with private banks, specialist lenders, family offices and wealth managers and can secure the most appropriate financial solution with favourable terms to meet our client's needs.
To investigate your finance options call our team on 0203 900 4322 or fill in our call back form above. Our London office is based in Chancery Lane so we are well placed if you would prefer a face to face meeting.