How To Get A Bridging Loan To Purchase A New House
14-December-2017
14-December-2017 15:37
in General
by Admin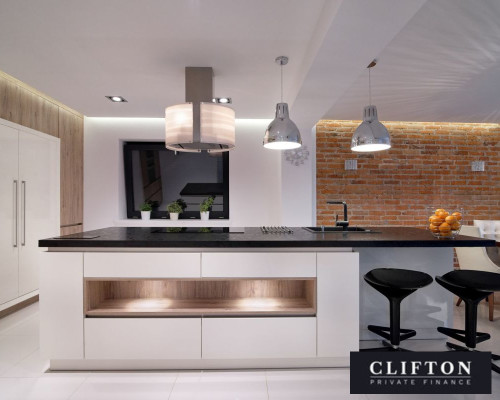 What Is A Bridging Loan
A bridging loan is a type of short term finance that can be used to temporarily 'bridge' the gap between the sale and purchase of a new property. Where time is paramount, they provide a fast solution giving buyers the freedom to act quickly.
Bridging loans can be secured against commercial and residential property, building plots or even land without planning permission.
Bridging Loan Features
Typically, bridging loans have a term of finance between 1 and 12 months (longer term ones are possible). Most lenders will only charge your interest on the actual duration of the loan. So if you take out a bridge for 12 months but pay it off in 6 months, you will only pay interest for the 6 months.
Most bridging lenders will typically lend up to 75% loan to value (LTV). In some cases, 80% LTV may be achievable; if you are prepared to provide other assets as security then you could obtain a bridge with an even higher LTV.
In order to obtain a bridging loan, you need a clear exit strategy or the lender will not approve the loan. An exit strategy is the method that you plan to use to repay the bridging loan in full at the end of the term of finance. An example of an exit plan is where you sell your existing property or secure long term finance such as a mortgage.
The majority of bridging loans come with the option to 'roll-up' interest to pay at the end of the term of finance. This allows you use the bridging finance for the purpose you applied for the loan and not to make monthly interest payments. 'Rolling-up' interest until the end of the term of finance can be an attractive option, as you could use your exit strategy to pay back the loan in its entirety and not have to service monthly interest repayments.
Fast bridging loans can be arranged in days for unregulated loans - for regulated finance on residential property the process will typically take two weeks or more.
---
Residential
Buying Before Selling?
Residential Bridging Rates from
0.48% pm
Downsizing/Upsizing

Releasing Funds From Your Home

Short Term Lease Finance

Auction Purchase

As at March 2019
Development & Refurb
Fast Finance
Developer Rates from
0.38% pm
Ground Up Development

Light & Heavy Refurb

Finance For Unmortgageable Properties

Land Purchase

As at March 2019
Commercial
For Business Purposes
Commercial Rates from
0.43% pm
Fund Business Growth

Property Purchase

Business Opportunities

Auction Purchase

As at March 2019
---
Bridging Loan Calculator
If you want to find out just how much you could secure with a bridging loan, use our Bridging Loan Calculator below.

Bridging Loans For Multiple Purposes
Some of the main attractions of a bridging loan include speed, convenience and flexibility. Bridging loans are adaptable and can be used in a variety of different situations.
Selling property in the UK to buy property abroad …
Typically, when buying property abroad there may be time pressures to complete on a purchase.
A common use of bridging finance is when buying a property overseas.
Case study …
Recently we were approached by a client, who had committed to a new residential property in Spain and only had ten days to complete the purchase.
We were able to raise the £50,000 shortfall from her residential property, renegotiate with the surveyor to get a 48 hour turnaround on their valuation and arrange for the client to have joint representation. This meant that the client and the lender had the same legal representation, enabling the client to save time and money. The finance was raised within the ten days as required and enabled our client to complete the purchase.
Click here for more details >>
Downsizing or upsizing …
Throughout your lifetime, the function of your property will change. With family needs you may find yourself needing a larger home; or as often the case in later life, you realise that your residential property is too big.
If you need to upsize or downsize your property, you may be able to utilise a bridging loan to expedite the process.
The housing market is extremely competitive and, if you have found your desired home, you sometimes have to act quickly to avoid losing out to another buyer.
Bridging loans can be secured quicker than other loans such as traditional mortgages; therefore, a bridging loan may be able to give you the advantage and to make your property move a reality.
Need to move closer to a relative who is unwell or they need to move nearer to you …
Unfortunately, there are times when a close family member or relative needs your care. Private care can be expensive and too often the rest of the family cannot help as much as they would like to. If a loved one falls ill, sometimes the only way to ensure they are cared for is to move.
When a relative is unwell there is no time for delays and waiting for a traditional lender's mortgage application or the sale of a property is not an option. Bridging loans could be a way to access the funding you need to speed up the moving process.
As a specialist finance broker, we have dealt with situations where our clients need to move closer to family.
Case study …
A client was unable to raise finance with traditional mortgage lenders and their existing home had not yet been sold; they were in danger of losing out on a well situated property near family.
We were able to secure bridging finance against their property and use the eventual sale of their existing home as an exit plan. Due to the speed of the bridging loan, the couple were able to complete the purchase of their new home and live closer to their family.
Click here for more details >>
Seller threatening to sell to someone else …
Buying a property can be time sensitive and, on occasion, sellers may try and pressure you to complete the transaction quickly.
It is not uncommon for sellers to threaten to sell to another buyer, due to the number of buyers looking to purchase a property.
It is important, when faced with this threat, to act quickly to secure the property you intend to buy. This scenario lends itself perfectly to bridging finance; we can provide a same day decision in principle from a lender, which can be used to show to your seller, to provide peace of mind.
Wish to break a mortgage chain
Whether you have yet to receive your mortgage or you are waiting on another party in the chain, being stuck in a mortgage chain can be extremely frustrating.
It is not uncommon for mortgage chains to fall through. If you are in a mortgage chain and it collapses then it could prevent the buyer of your existing property from completing the purchase. This may result in a delay in selling your property and stop you from buying the property you intend to move into next.
One way to break the chain is through bridging finance. A bridging loan could provide the alternative avenue to funding to break out of the mortgage chain and move into your desired property.

Bridging Loans Lenders
When sourcing bridging finance, it makes sense to work through a broker who is able to access the whole of the market.
If the bridging loan is for residential purposes then it will come under what is called "regulated bridging finance". As part of the validation process the lender will need to be satisfied that you can exit the bridge loan through a mortgage. As part of the application process a bridging loan lender will want to see a decision in principle from a mortgage lender to lend. The lender will also want to know that your current house is up for sale on the market.
Where the bridging loan is for an investment property, bridge lenders will be happy with an intention to sell as a reason for the bridge. Where the intention is to convert the property into a buy to let or HMO (house for multiple occupation), the lender again will want to see evidence that you are able to secure a commercial mortgage subject to affordability rules.
Where To Get A Bridging Loan
Bridging loans are not typically advertised through high street lenders and it is not commonplace for bridging loans to be featured on comparison websites.
If you need bridging finance, it is advisable to enlist the assistance of a professional broker to get the best deal for your set of circumstances.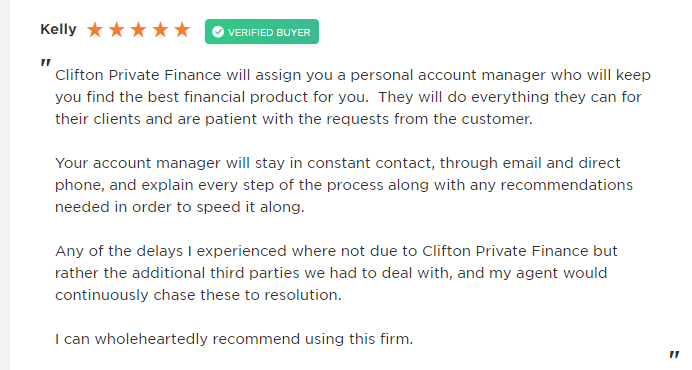 Clifton Private Finance
Here at Clifton Private Finance, we pride ourselves on our ability to arrange bespoke financial solutions to suit our clients' needs.
We have strong professional relationships with private banks, specialist lenders, family offices and wealth managers. We can utilise our network of lenders to identify the best deals for you and negotiate favourable terms to take the stress out of borrowing.
To find out more about getting a bridging loan that suits your circumstances, call us on 0117 959 5094 or complete our callback form below.